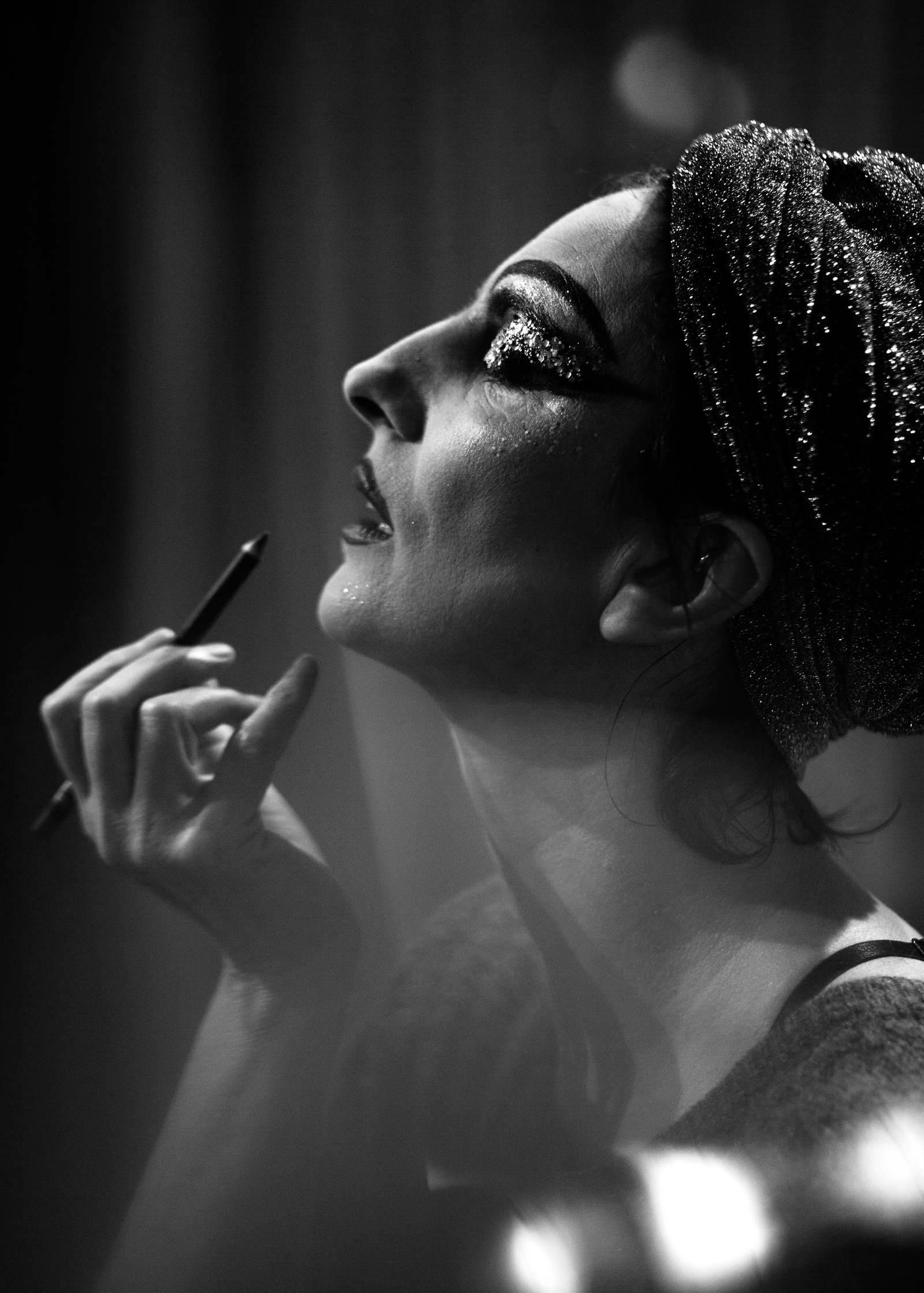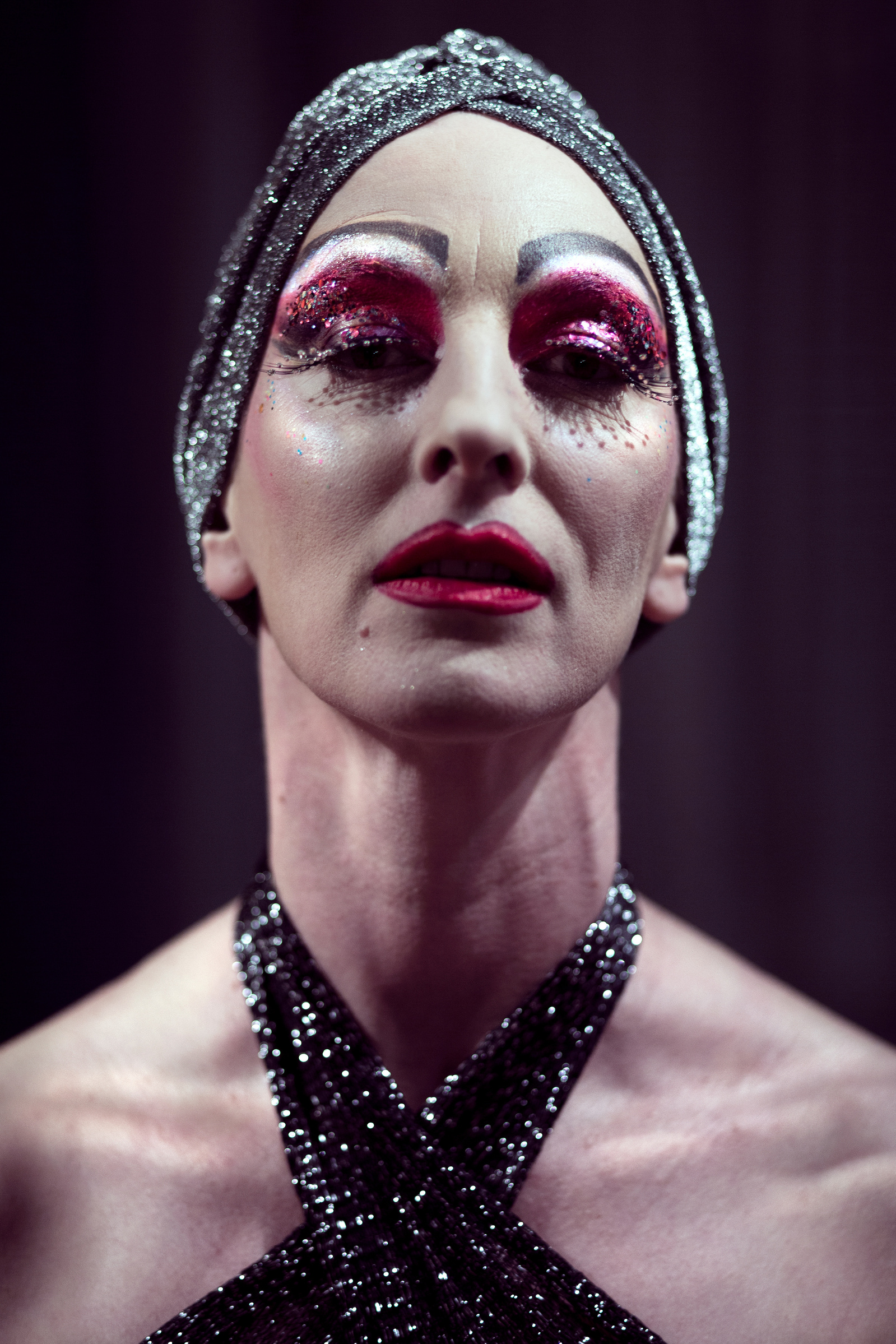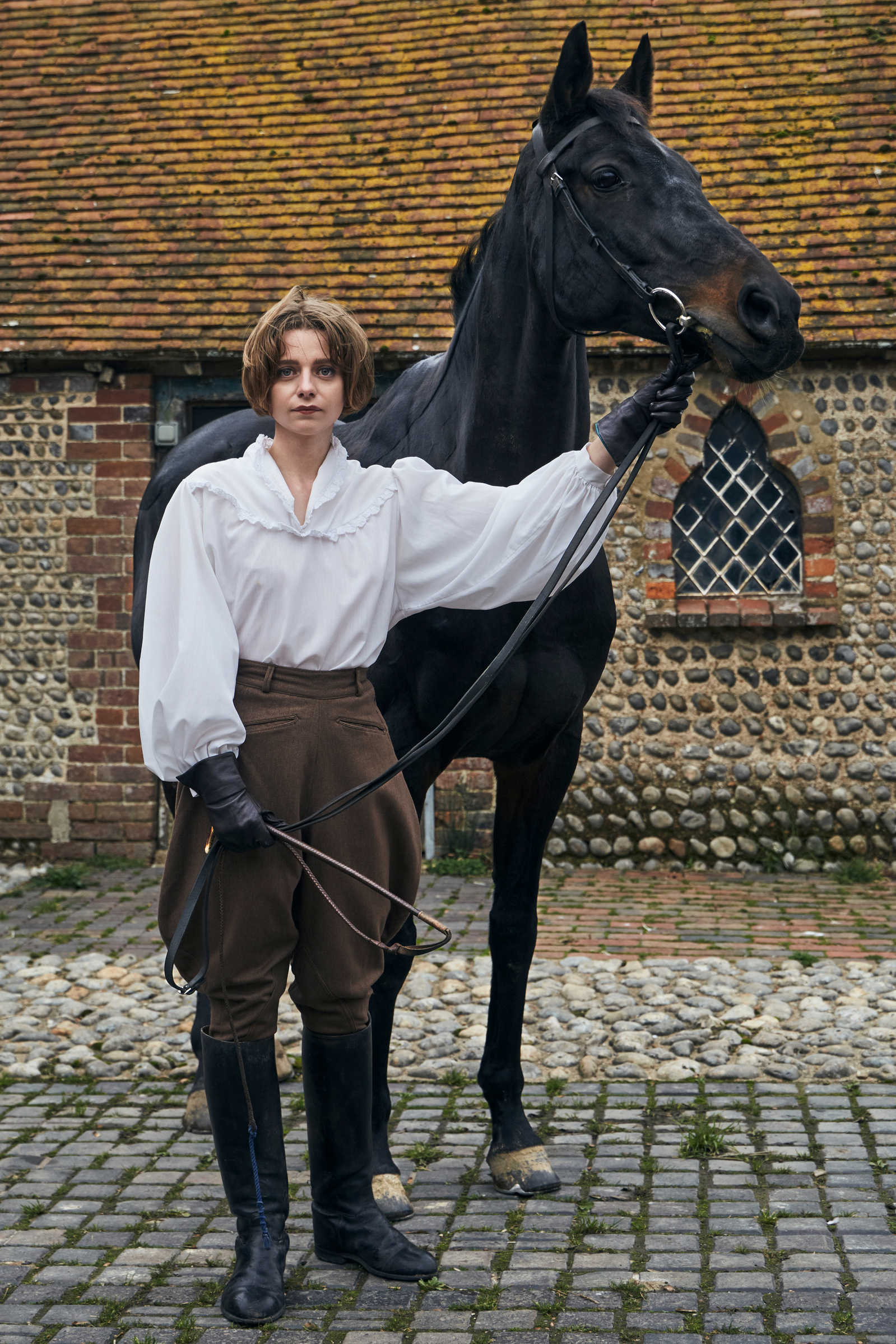 ORLANDO IN LOCKDOWN
Holly James Johnston who performs as alter ago Orlando commissioned me to create a photo series for the Rethinking Sexology project, a University of Exeter initiative funded by the Wellcome Collection. This project takes inspiration from the portraits of Orlando that feature throughout Virginia Woolf's 'Orlando' (1928), imagining how Woolf's hero/heroine would have spent lockdown. See the full series on the @transthrutime website, which explores whether twenty-first century trans, non-binary, and gender variant identities can be mapped onto history.
Holly writes:

In the months before the publication of 'Orlando', Woolf commissioned a photo of Vita Sackville-West - her lover, loving friend, and the inspiration for Orlando - for the end of the book. She writes to Sackville-West that 'It has now become essential to have a photograph of Orlando in country clothes in a wood, to end with. If you have films and a camera I thought Leonard [Woolf] might take you'. When approaching this project, I really loved the idea that Virginia and Vita built the fantasy of Orlando, in part, through photography.
In turn, this photo series envisages a fantasy lockdown. Reflecting lockdown trends, the portraits are playful, performative, aspirational, and idealised. Indeed, did Orlando really grow those vegetables, or was it the gardener?
October 2020, Creative Director/Producer: Holly Johnston, Photography/Art Direction: Henri T, Styling/Set Dressing: Shanti Freed, Floral Stylist: Jo Frost, Runner: Franky Sissons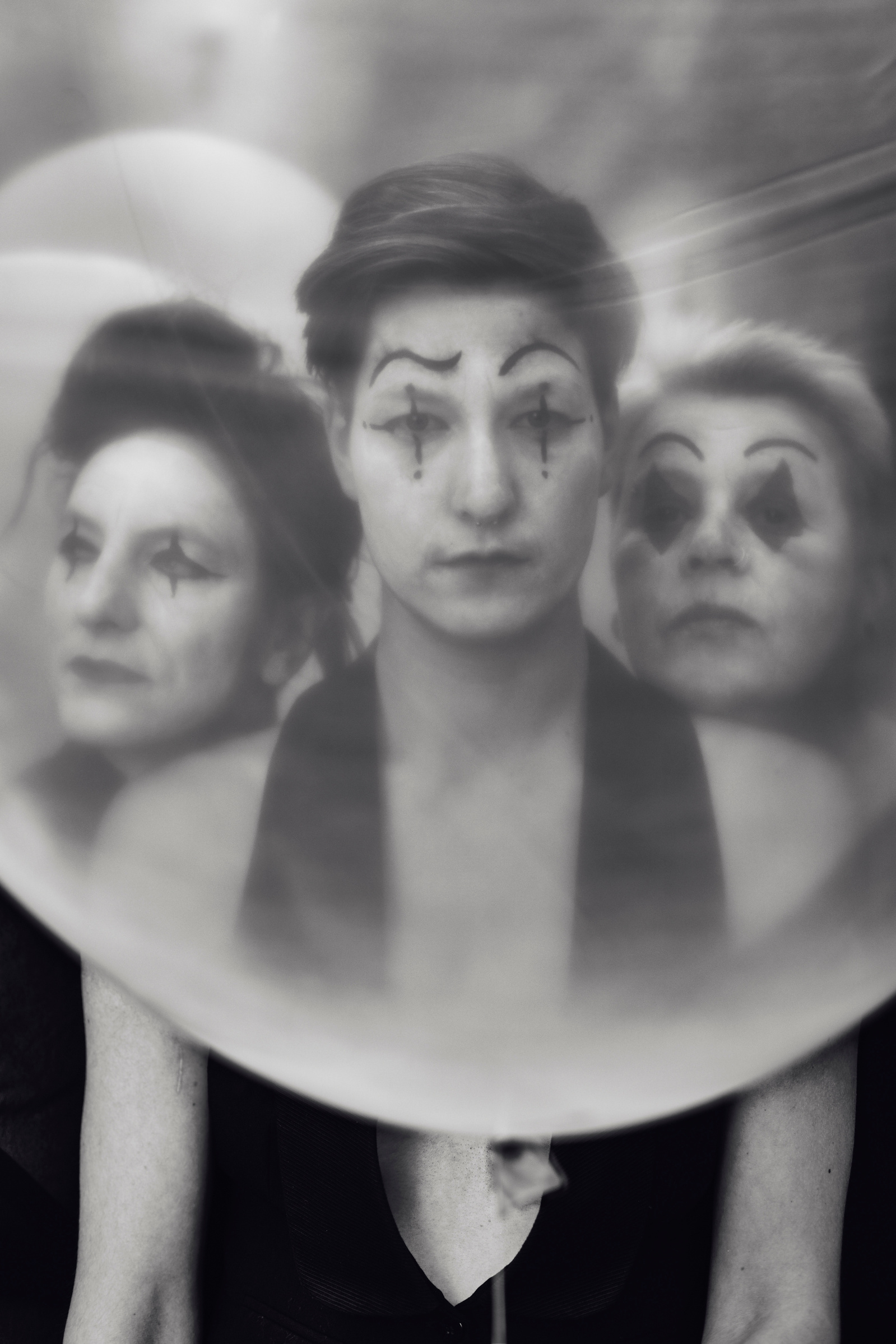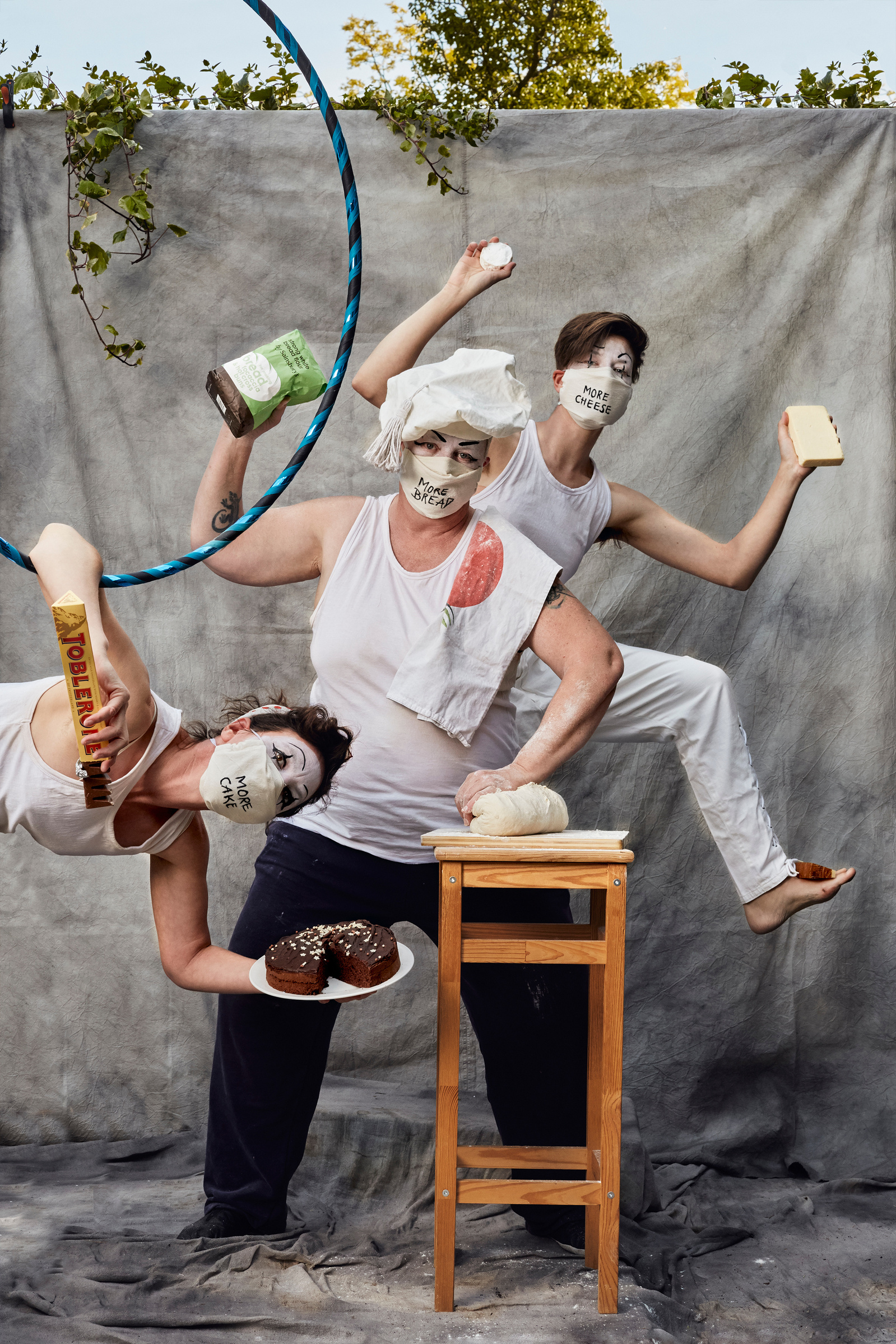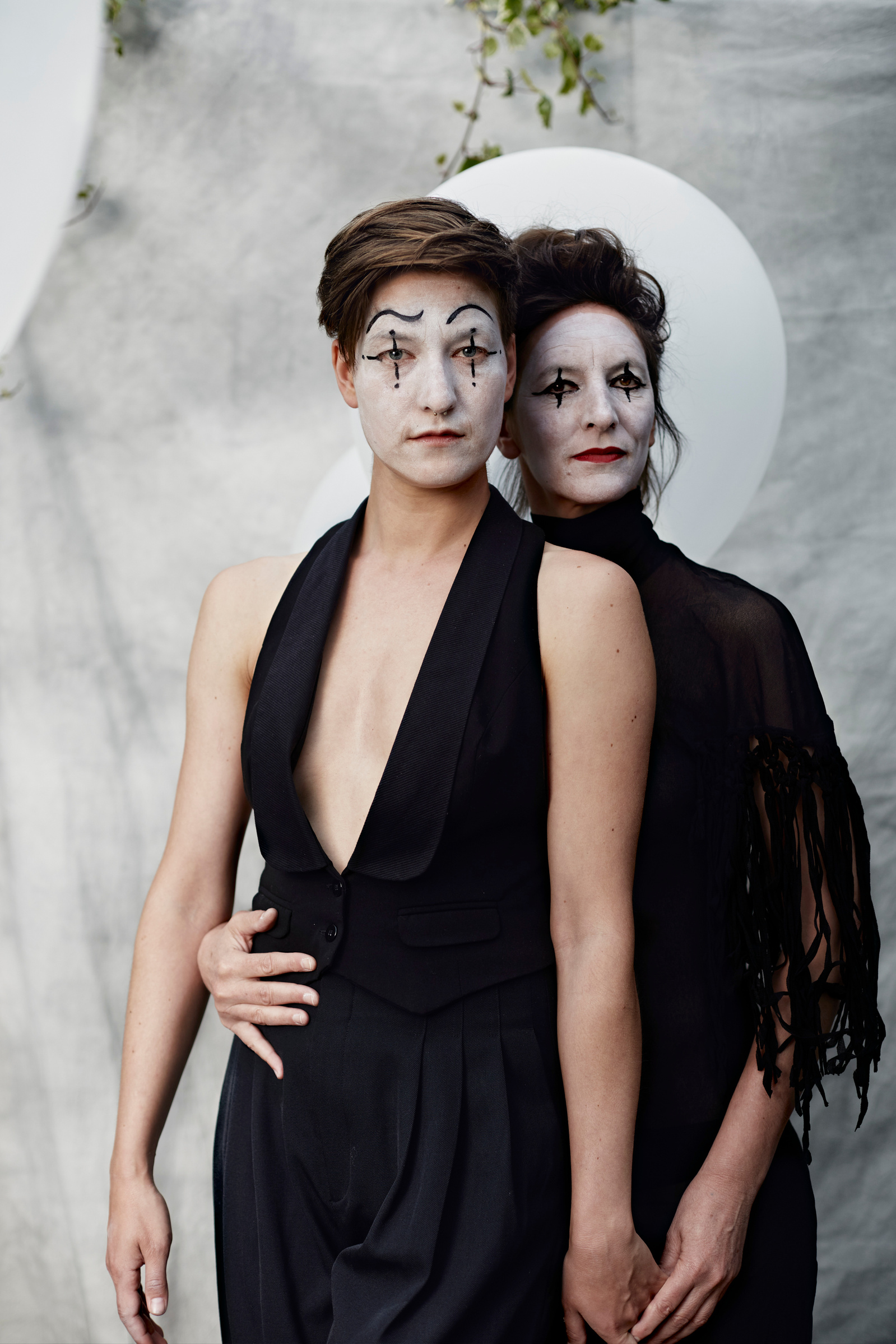 LOCKDOWN CIRCUS
As we came across the pandemic and entered lockdown, we experienced a totally different scenario to how our lives normally proceed and how we function within our own built structures. I was interested in the surreality of it and the creative ways of coping as we moved through different phases - and we still are! In May 2020 we created a micro version of a surreal queer family circus world in our back garden. One person is my longterm kinship, the other person I had just met and we made the decision to start our relationship in lockdown. These self portraits and portraits explore personal and political themes, both literal and metaphorical, while we were also using this for ourselves as an escape from the reality and frustration of our confinement, and partly getting to know each other.
May 2020, Idea/Art&Creative Direction/Photography: Henri T, Concept and Styling developed by the whole team, Makeup&Hair painted backdrop: Shanti Freed, all masks and bespoke costume elements hand made and embroidered Regine Shehata and Shanti Freed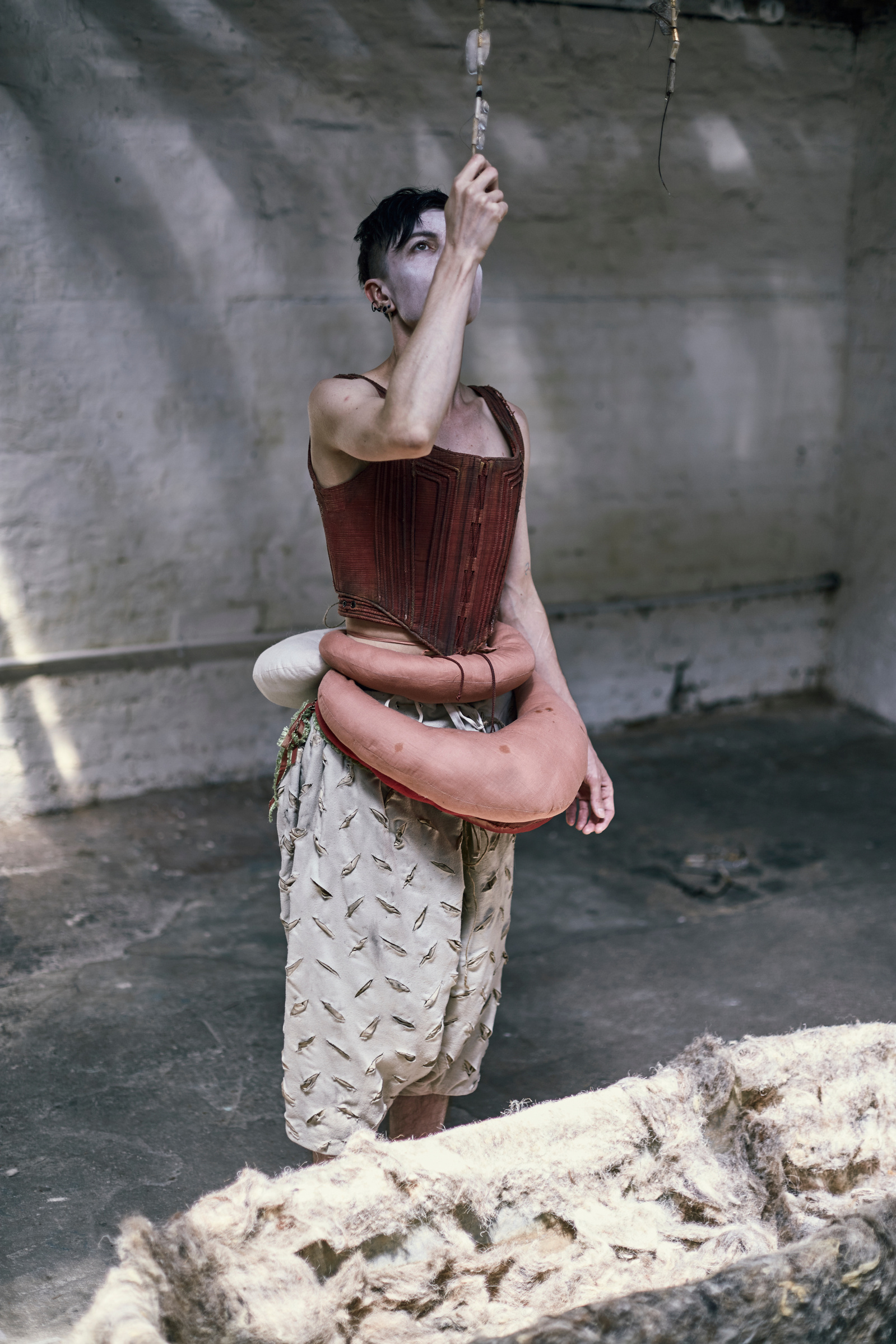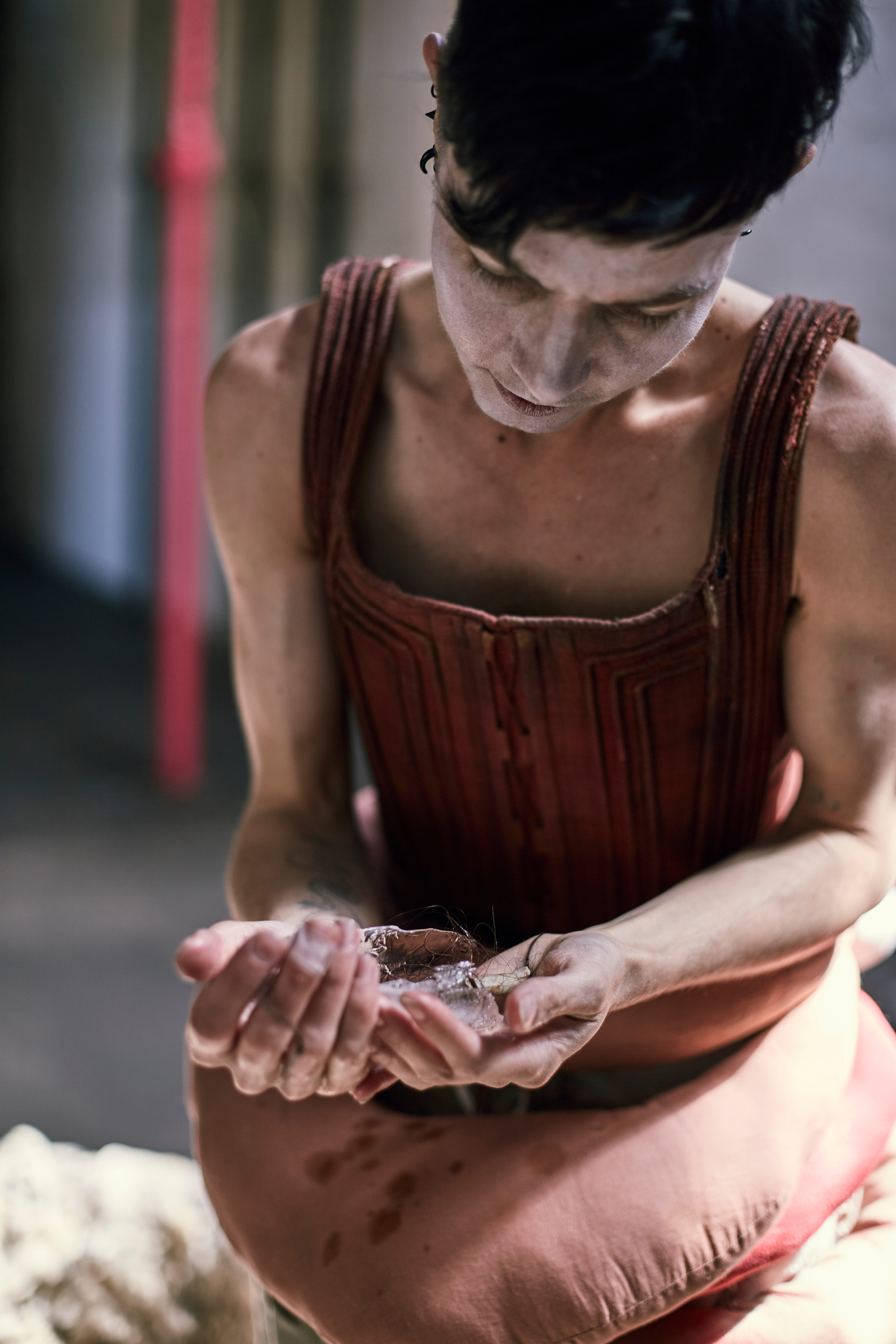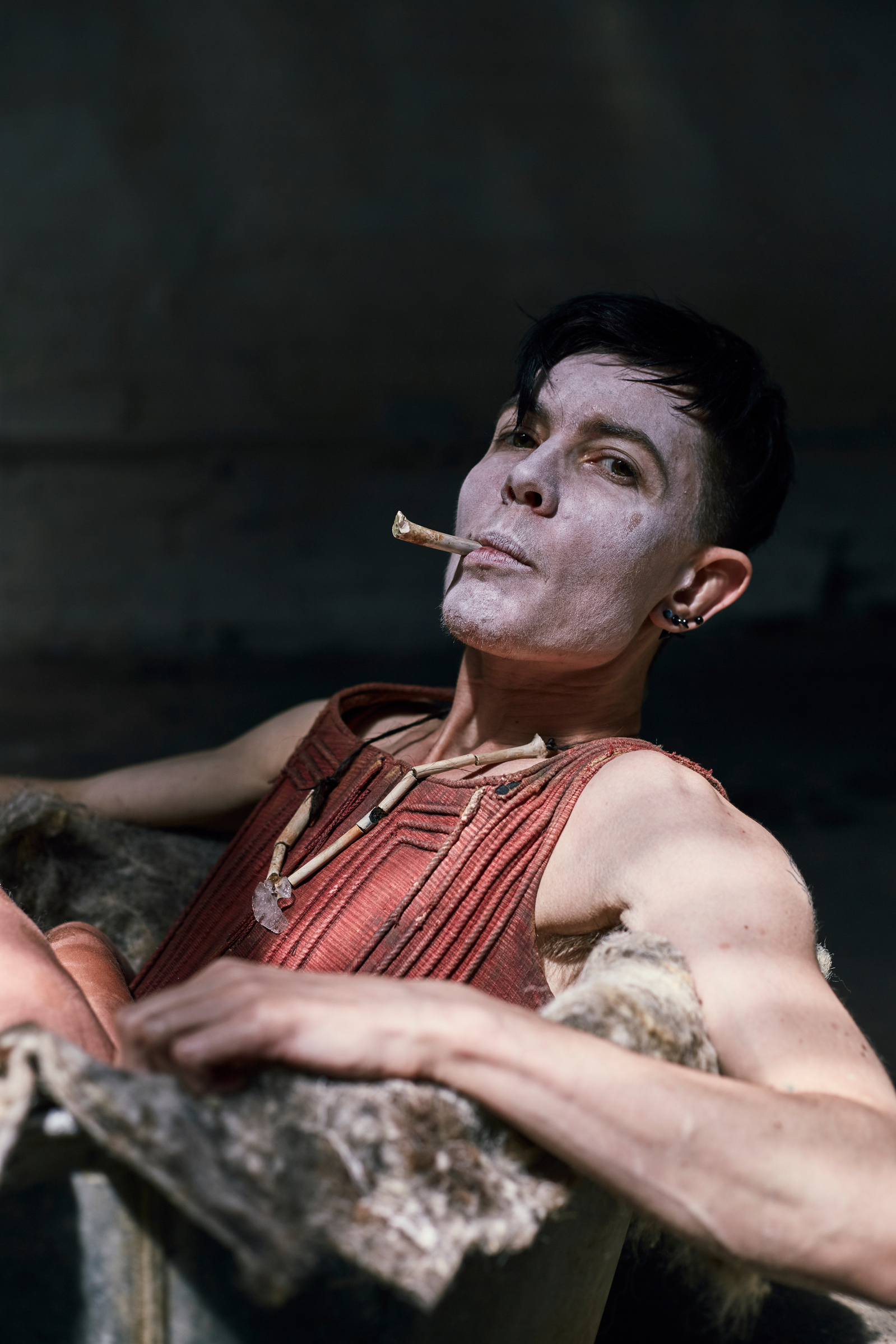 E.M. PARRY
I was commissioned by artist E.M. Parry to spend some time in a creative space and document snippets of their working practice in a playful and explorative way.
In their own words "Visual artist, scenographer, theatre-maker and drag artist E.M. Parry @e_m_parry squints queerly at history, compresses time's telescope, flirts with ghosts and the things that go bump in the margins. Oh that this too, too solid flesh would melt..."
It was a very interesting way of working, 1 1/2 hours of silence, almost a performance that I could observe from all angles I wanted to.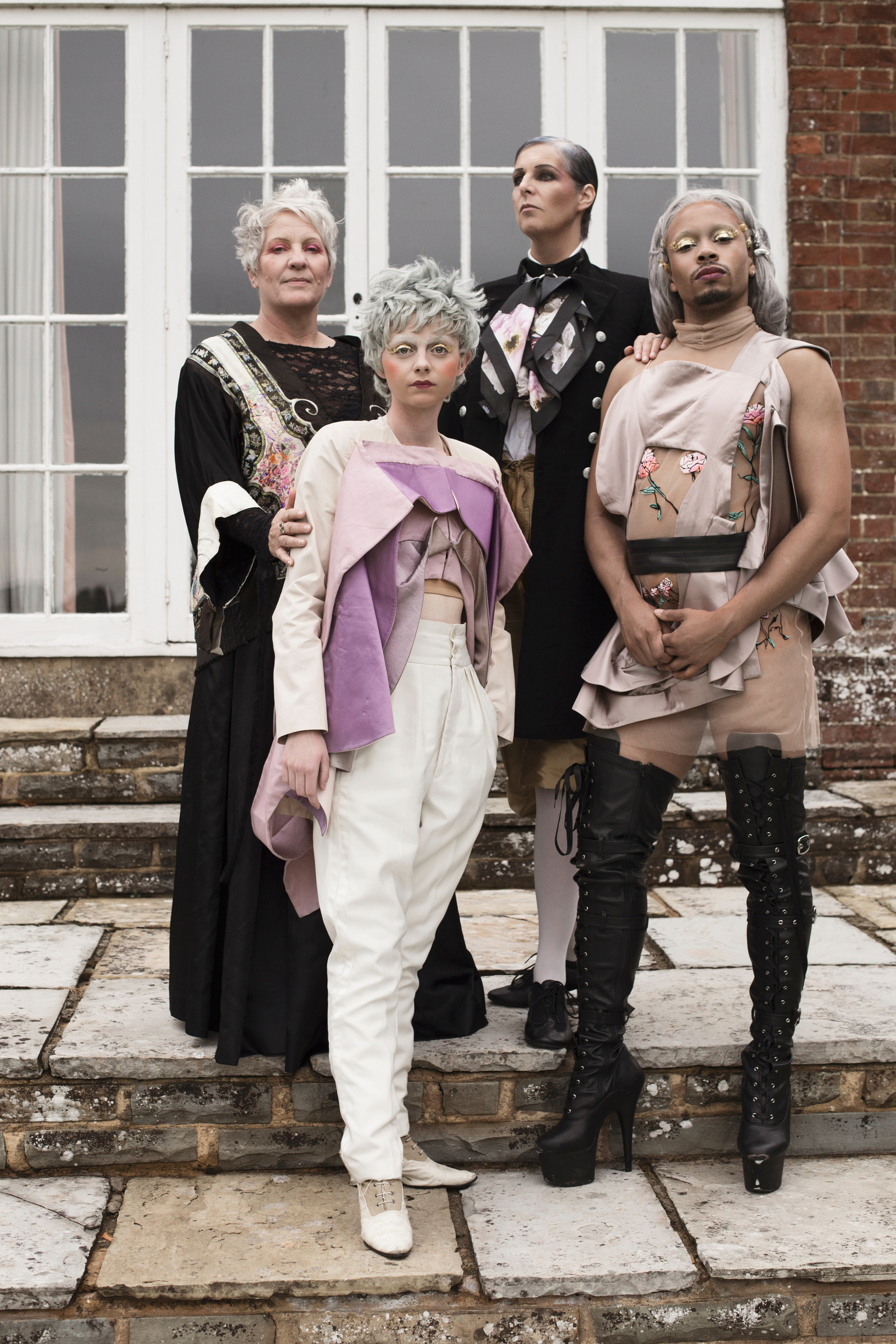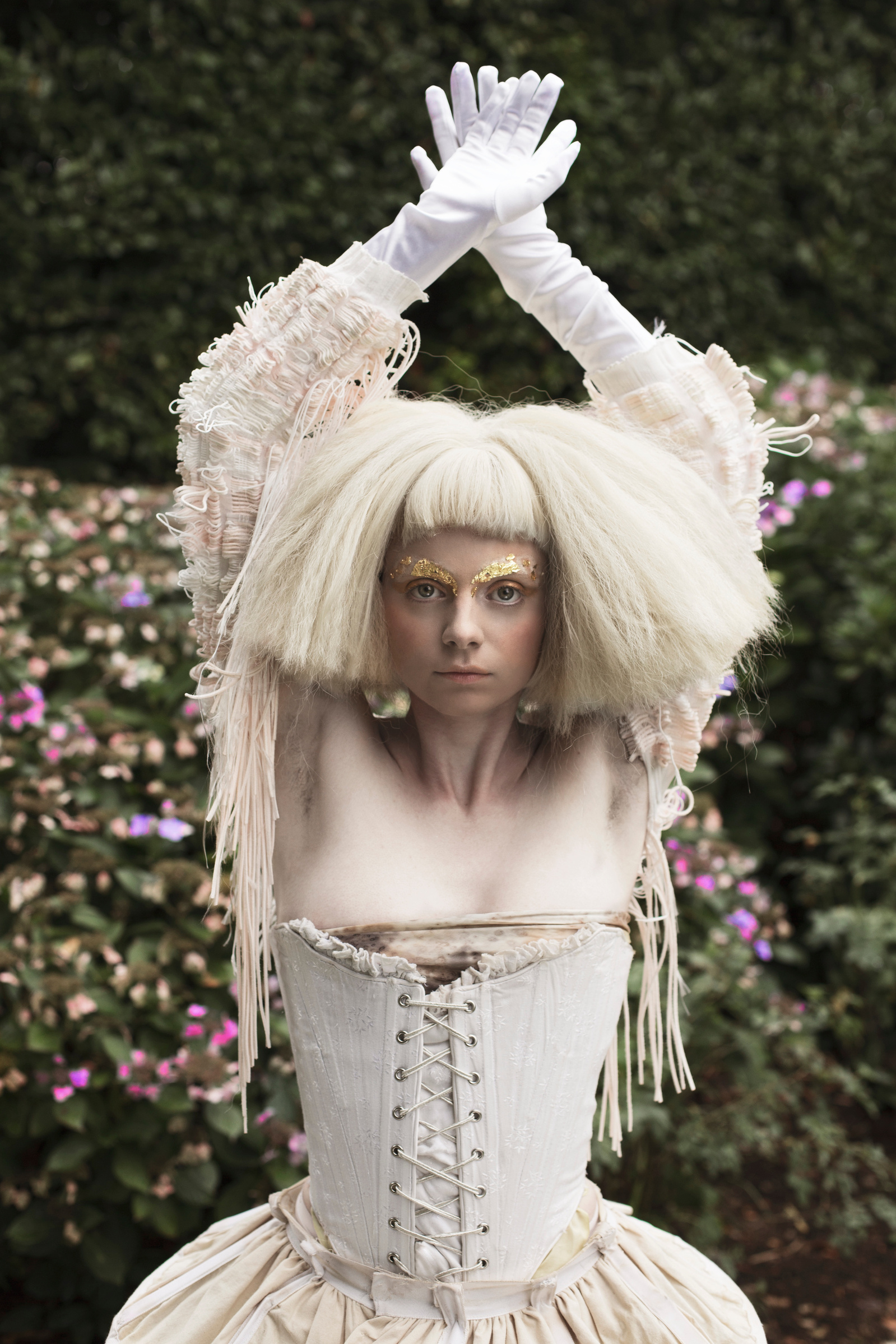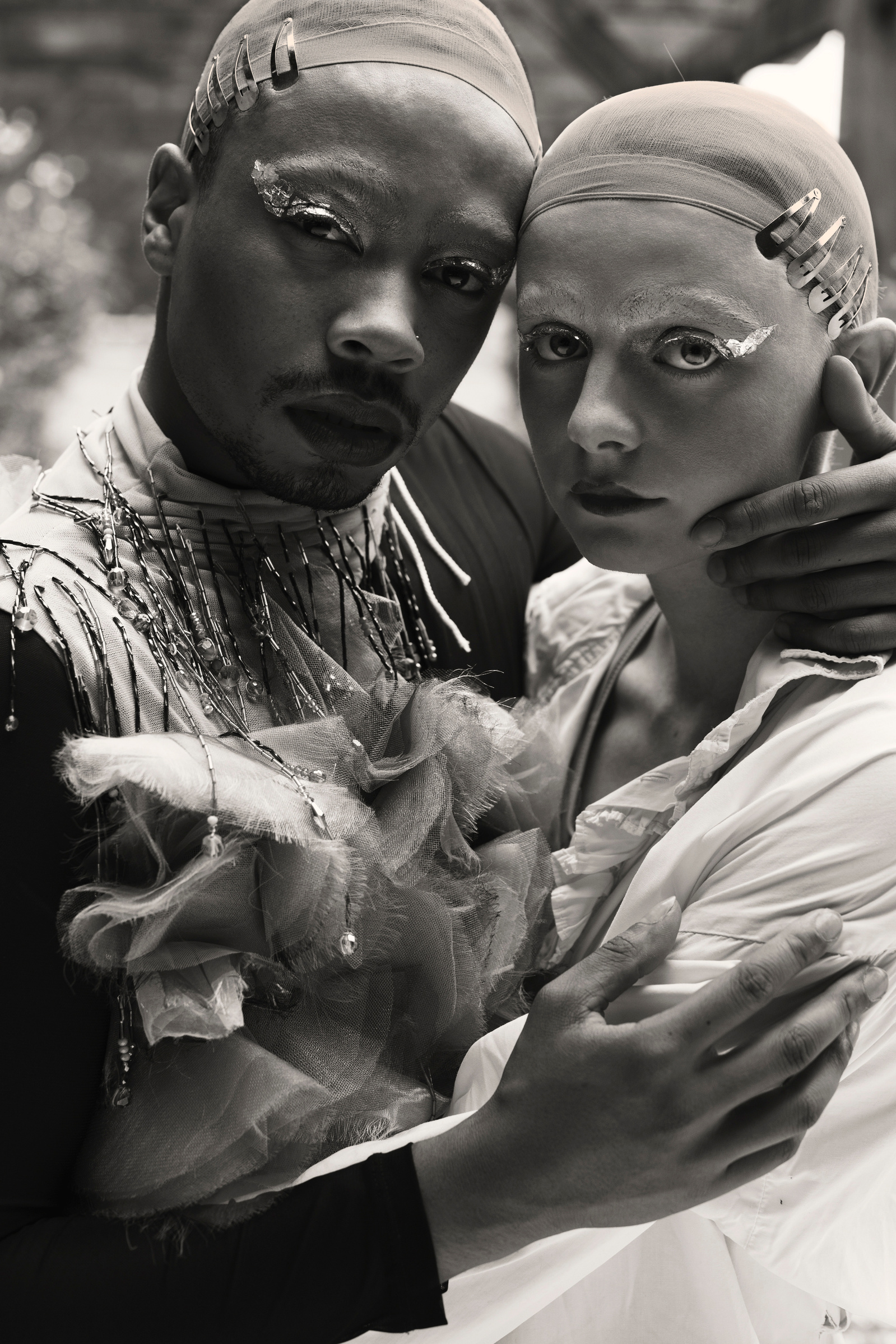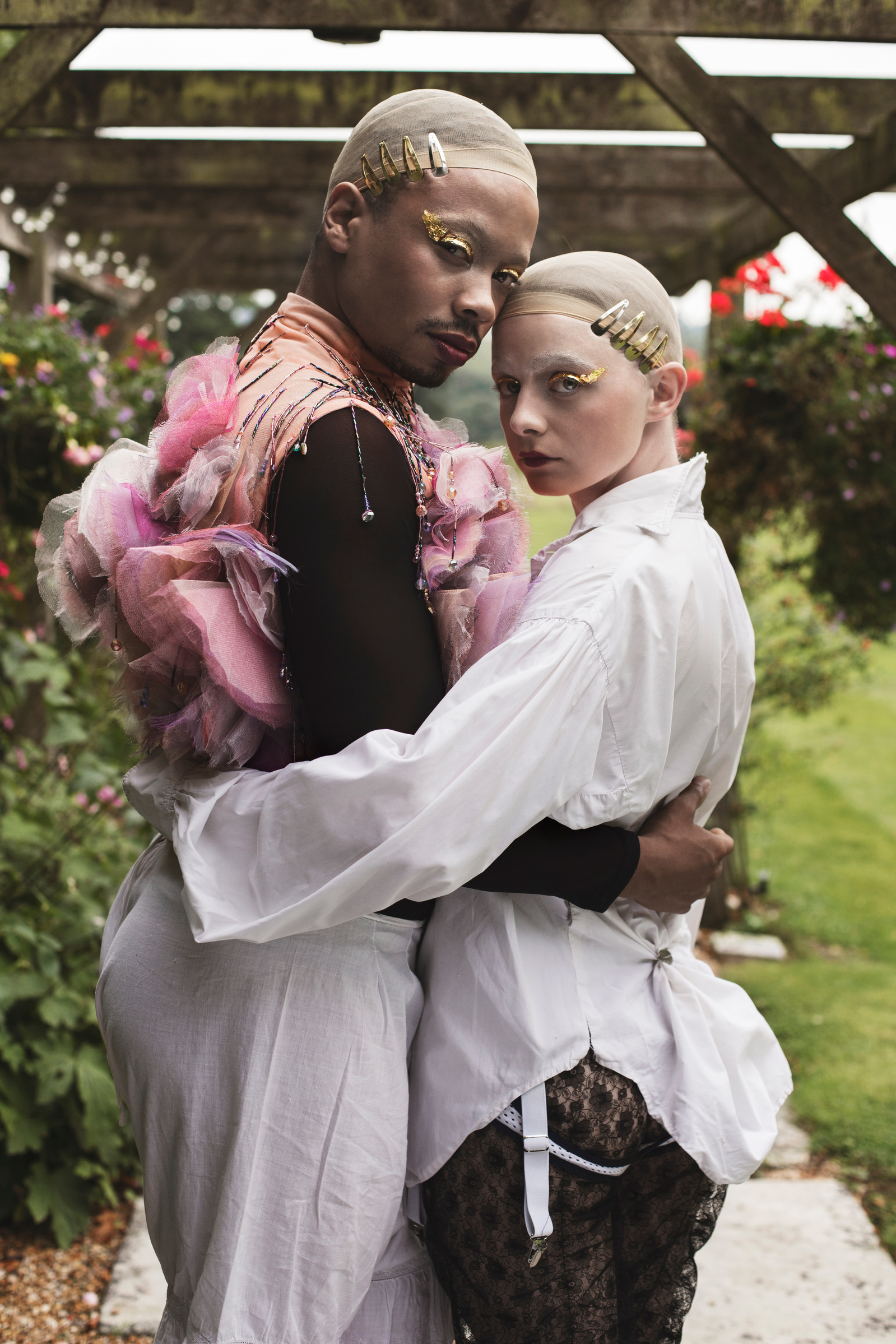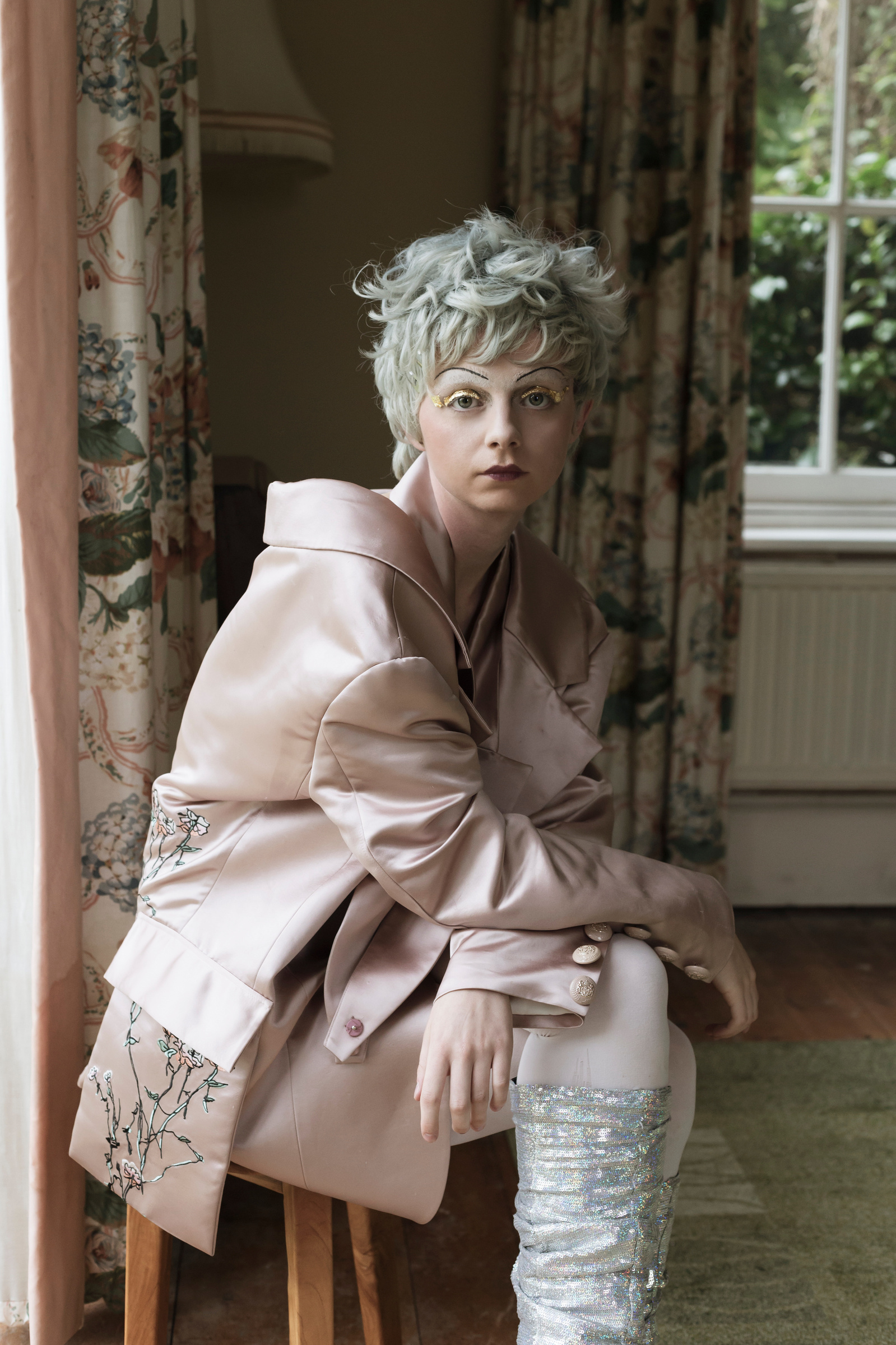 THE MODERN FAMILY
As a queer and adopted child I often questioned my belonging and what family actually means to me, growing up being very different to the rest of my family in many respects. How safe do we feel with the people we grow up with to really be ourselves and express ourselves fully? How many of us get the support and the encouragement they need? Do most of us find their own family? And what binds us as a queer family apart from queerness? Queer enough? Trans enough? This story explores many different dimensions beyond the binary and most importantly creates an image of what gender and self-expression should be, a playground, and (any) family should provide the safe space for it.
September 2018, Art Direction/Photography by Henri T, Make Up/Hair by Darren Evans at Mandy Coakley Represents, Styling by Henri T, Regine Shehata and Prinx Lydia, Garments by Abi Reynolds, Prinx Lydia and Fashion Crossover London, Set by Eli Ågrup, Production Assistants Re Shehata and Tig Land, Talents: Holly Johnston, Rhys's Pieces and Fan&George
BEAU JANGLES FOR LOUCHE MAG
"July 2019 marked the fiftieth anniversary of the Stonewall Riots. To celebrate Louche looks back at an under appreciated icon of the Stonewall era - Stormé DeLarverie (1920-2014) legendary drag king and lifelong activist. Too often forgotten from history (as so many queer women of colour sadly are), rumour has it that DeLarverie actually threw the first punch at the Stonewall Inn in the early hours of 28th June 1969, igniting public unrest and ushering in an era of great change for LGBTQ people in the US and beyond!" Louche Mag
@louchemag
This photo features the amazing drag king Beau Jangles
@beaujanglesdrag
as Stormé DeLarverie.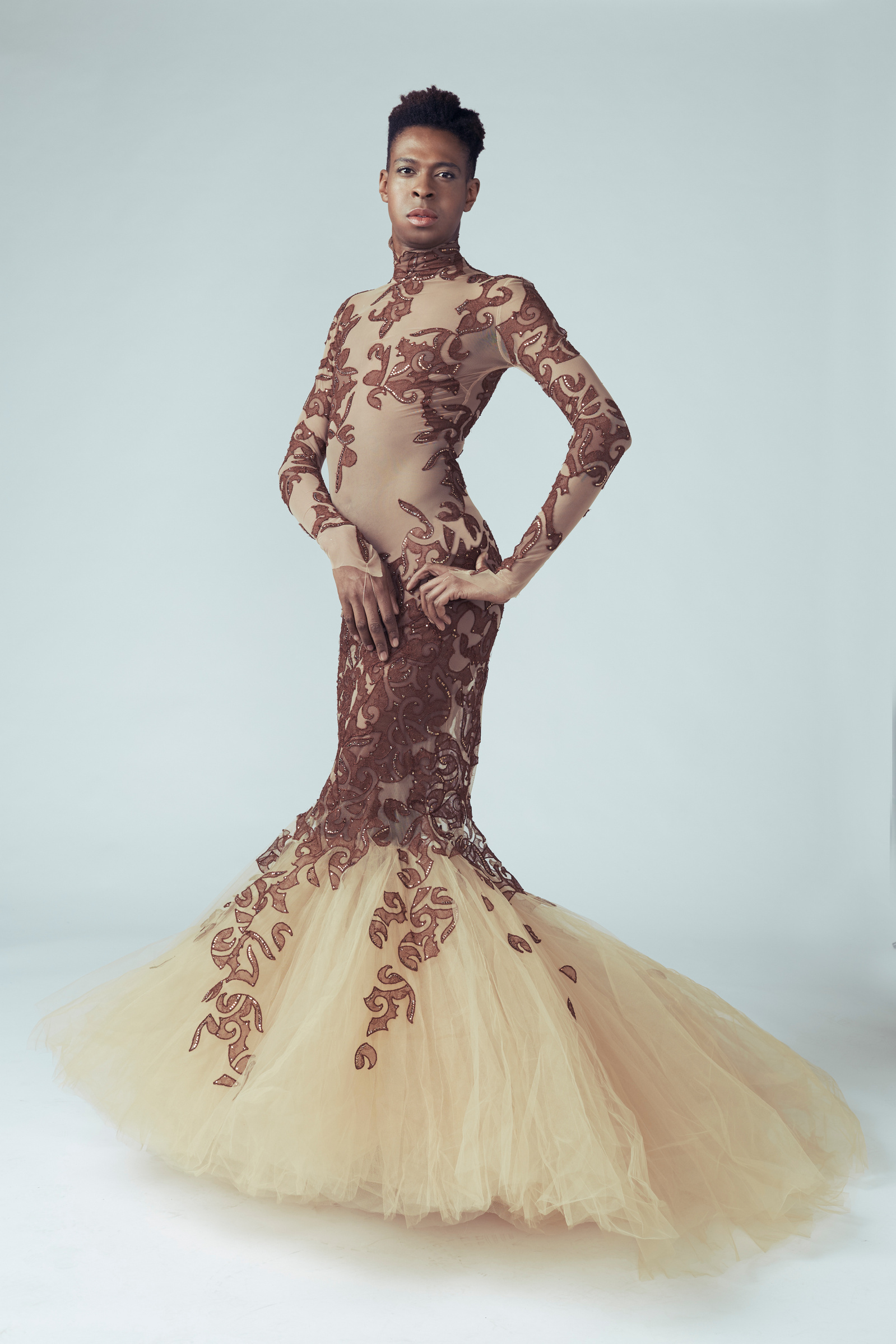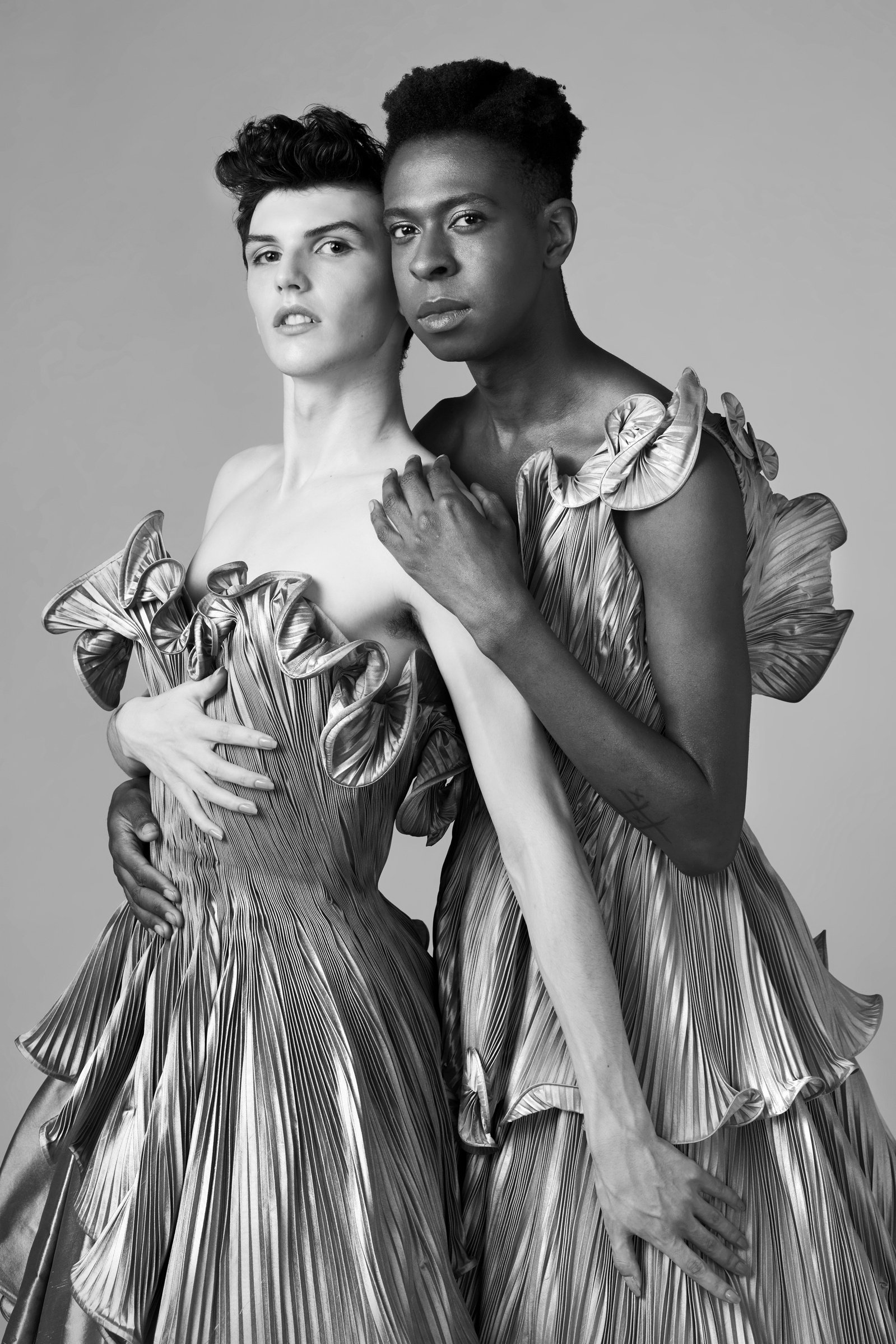 THE GENDERLESS GOWNS
I'm not a friend of trends, never have been. People often just jump onto the band wagon mistaking a movement for a trend. Money-making trends very often disappear. Movements want to achieve a deep shift and change in society. Drag is very much mistaken for a 'trend' in the mainstream. People enjoy it on stage or on television as a performance, ignoring the rich and diverse underground drag scene, ignoring that drag wants to open our eyes that gender is a construct and therefore intersects with all gender identities. Drag is not only a stage performance by cis man.
I really wanted to shoot these gorgeous dresses on two non-binary people that I knew would look amazing in them. We had to stop the photo shooting right after we had just begun. And it proved my point right there. AMAB bodies in drag - yes, AMAB bodies just in dresses - no. Trans and non binary femmes - no.
Drag queens as a trend doesn't solve our problem of deeply ingrained misogyny. Drag queens as a trend doesn't make life any safer for femme presenting trans and non-binary folks. And an AMAB body would not be booked to advertise these dresses unless they meet the same beauty standards as an AFAB high fashion model. It's the sad truth.
I'm so glad I had two amazing humans modelling two equally amazing creations that were not made with them in mind. Let's do everything to change that for the future and everything underlying that comes with it.
August 2019, Exclusively for Louche Mag online, Art Direction/Photography by Henri T, Talents: Kyle Mooney and Shakona Fire, Photo Assistant: Re Shehata, Styling Assistance Prinx Lydia, Make Up Khandiz Joni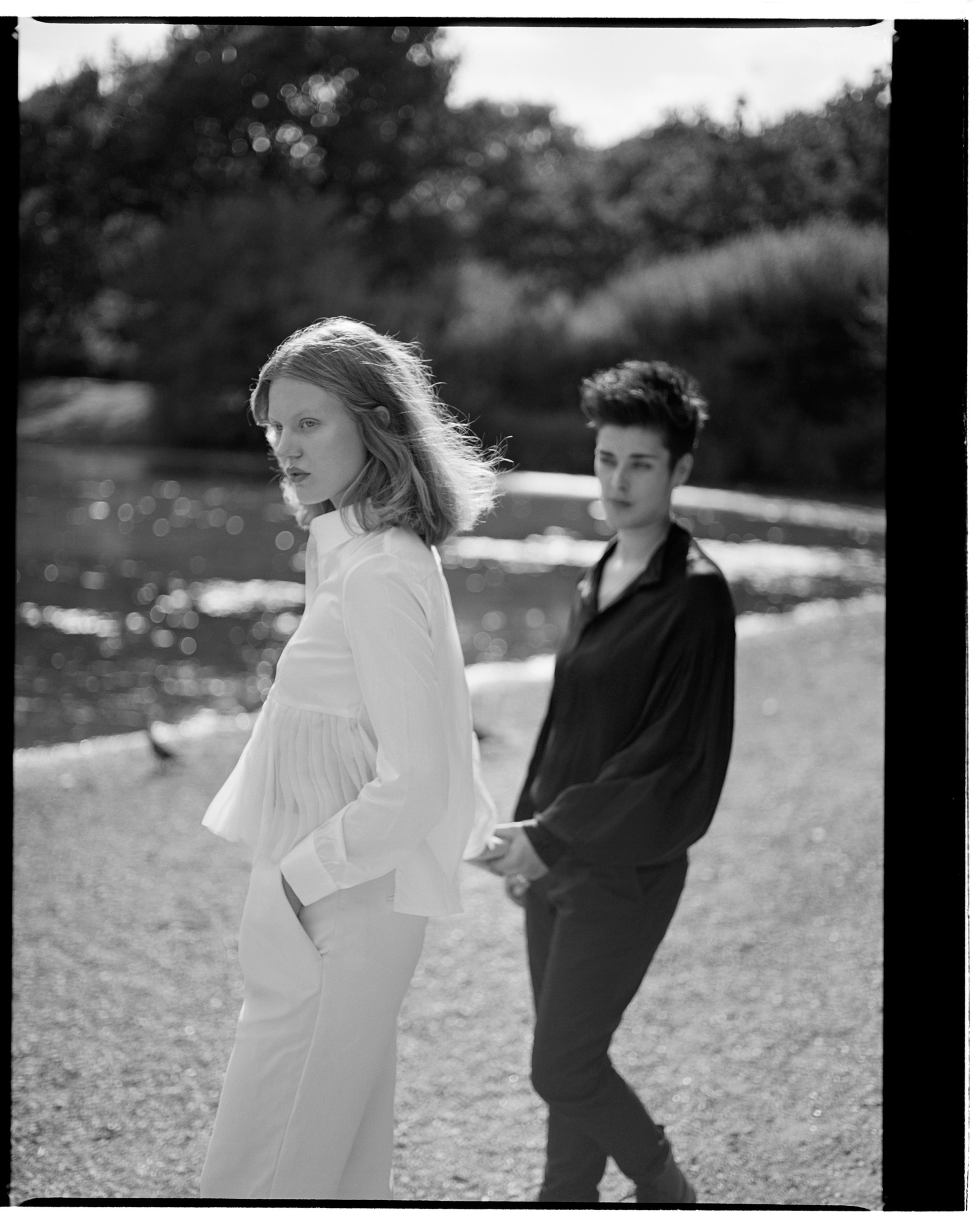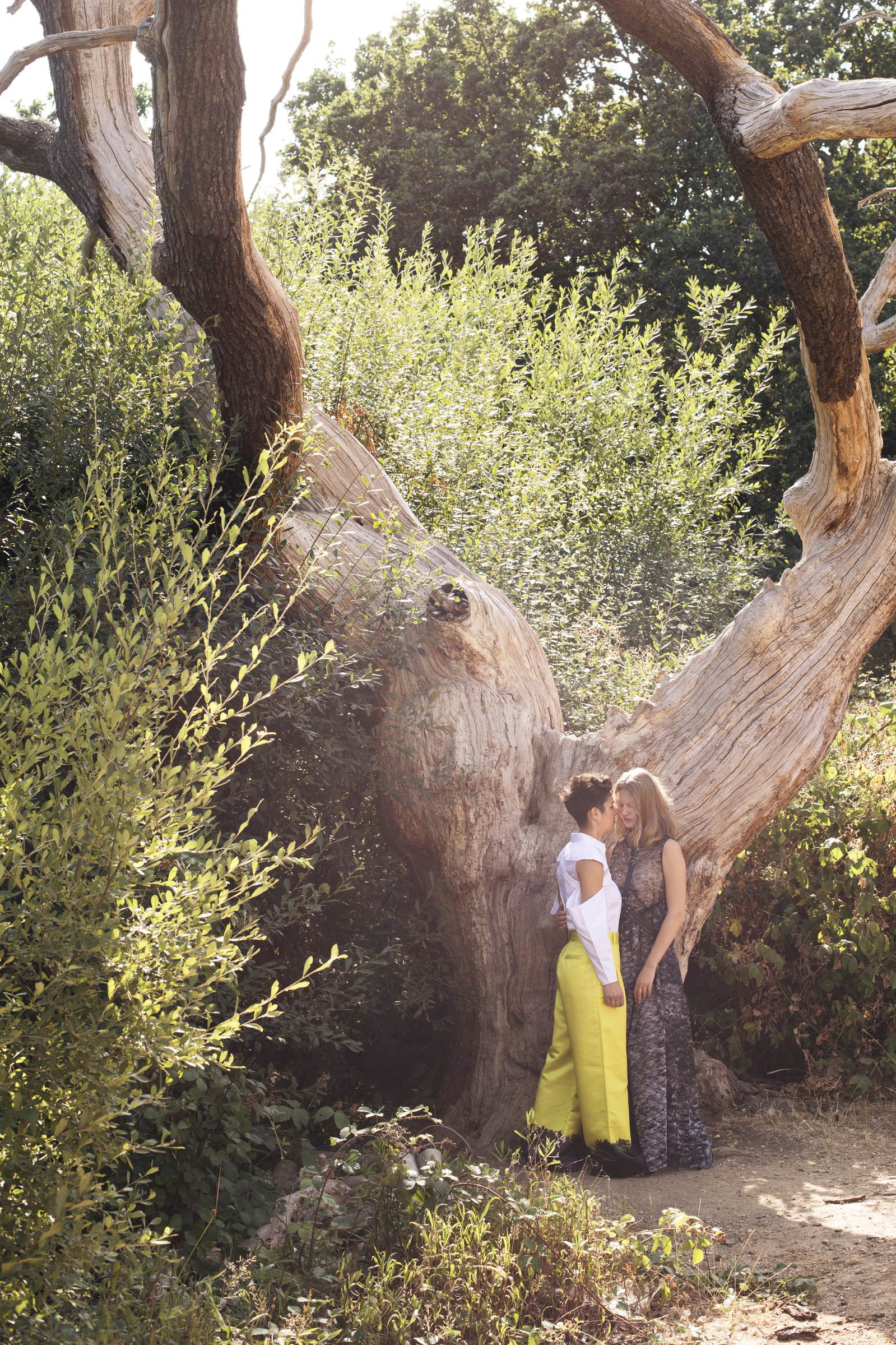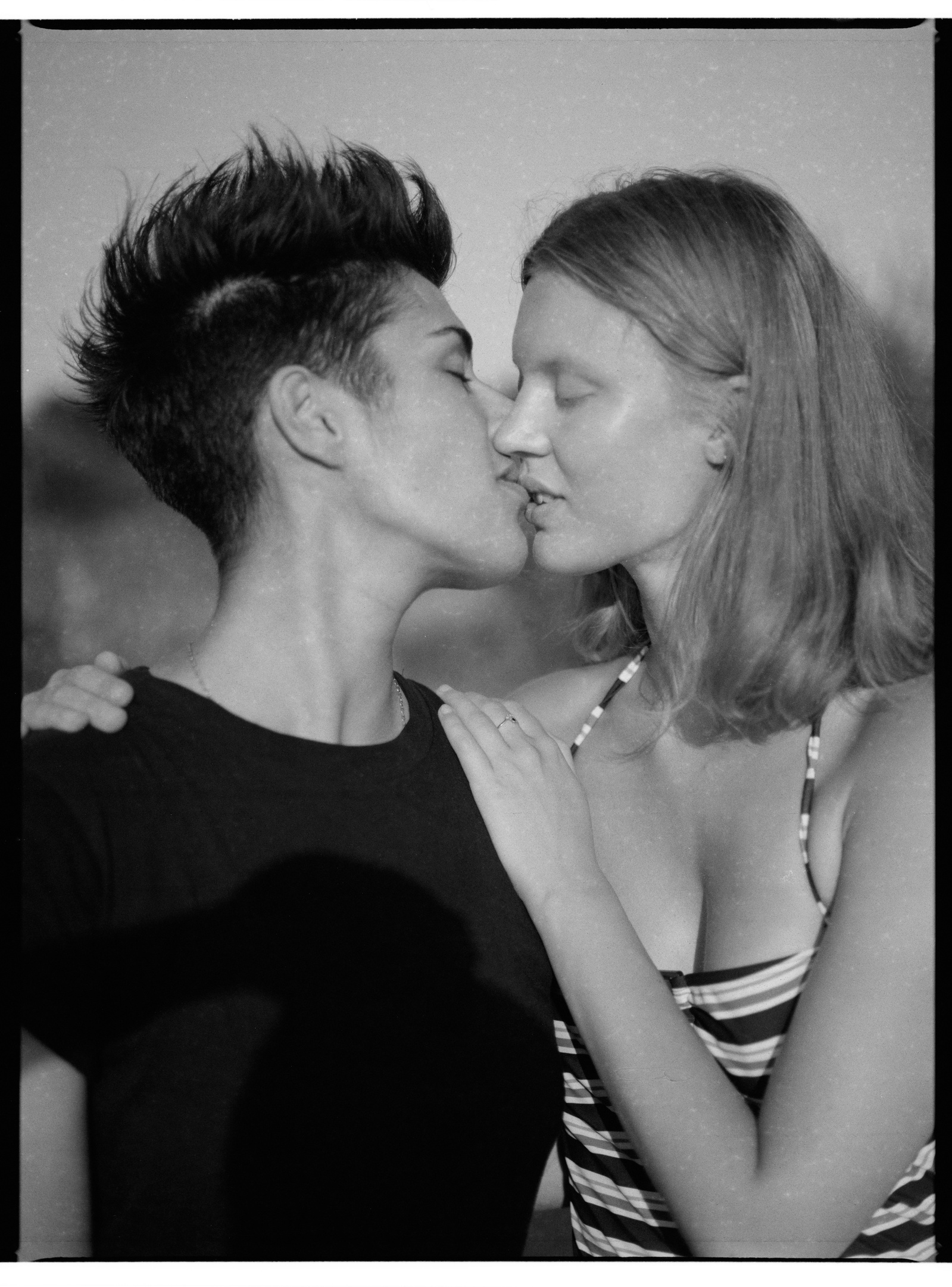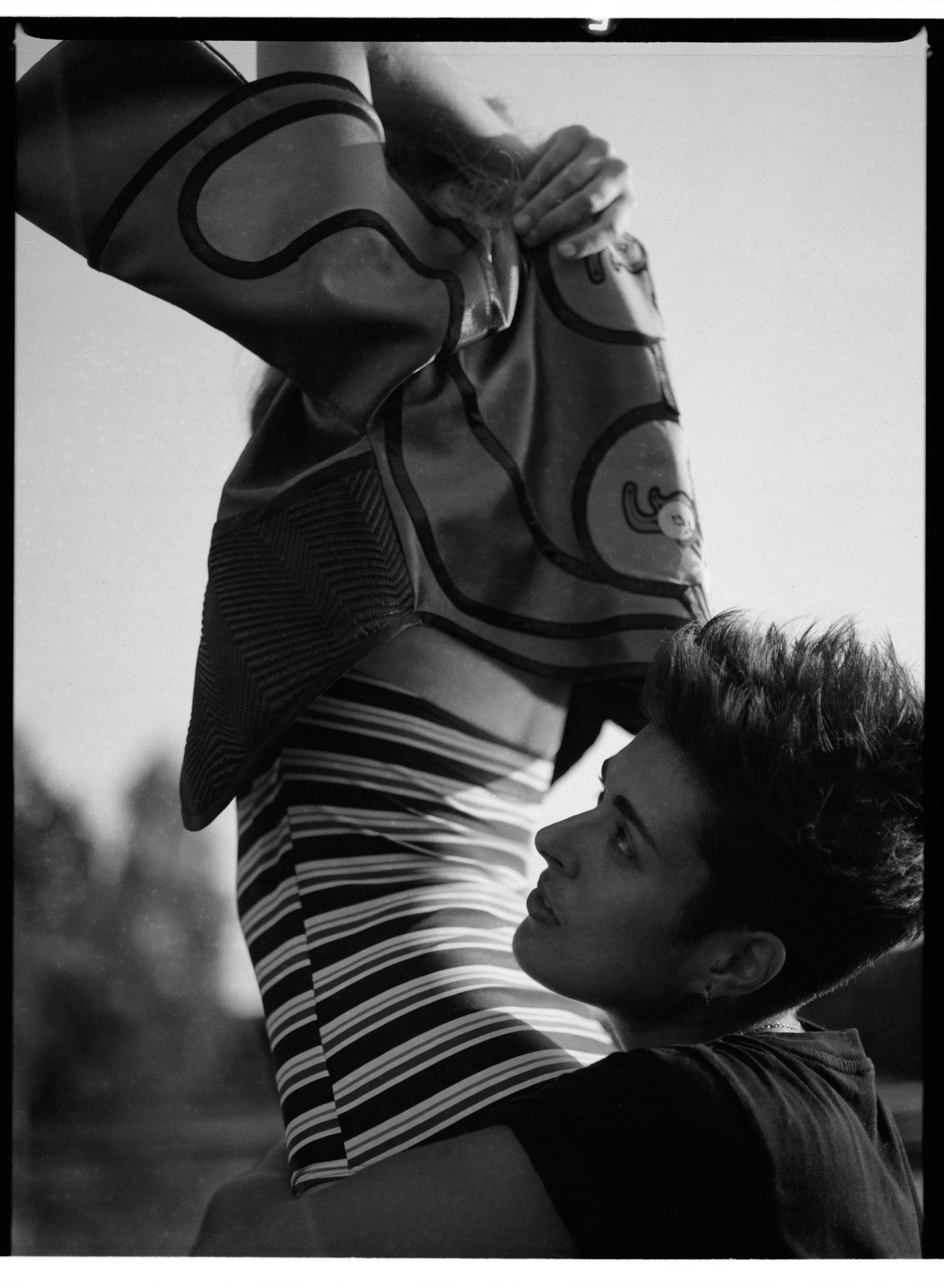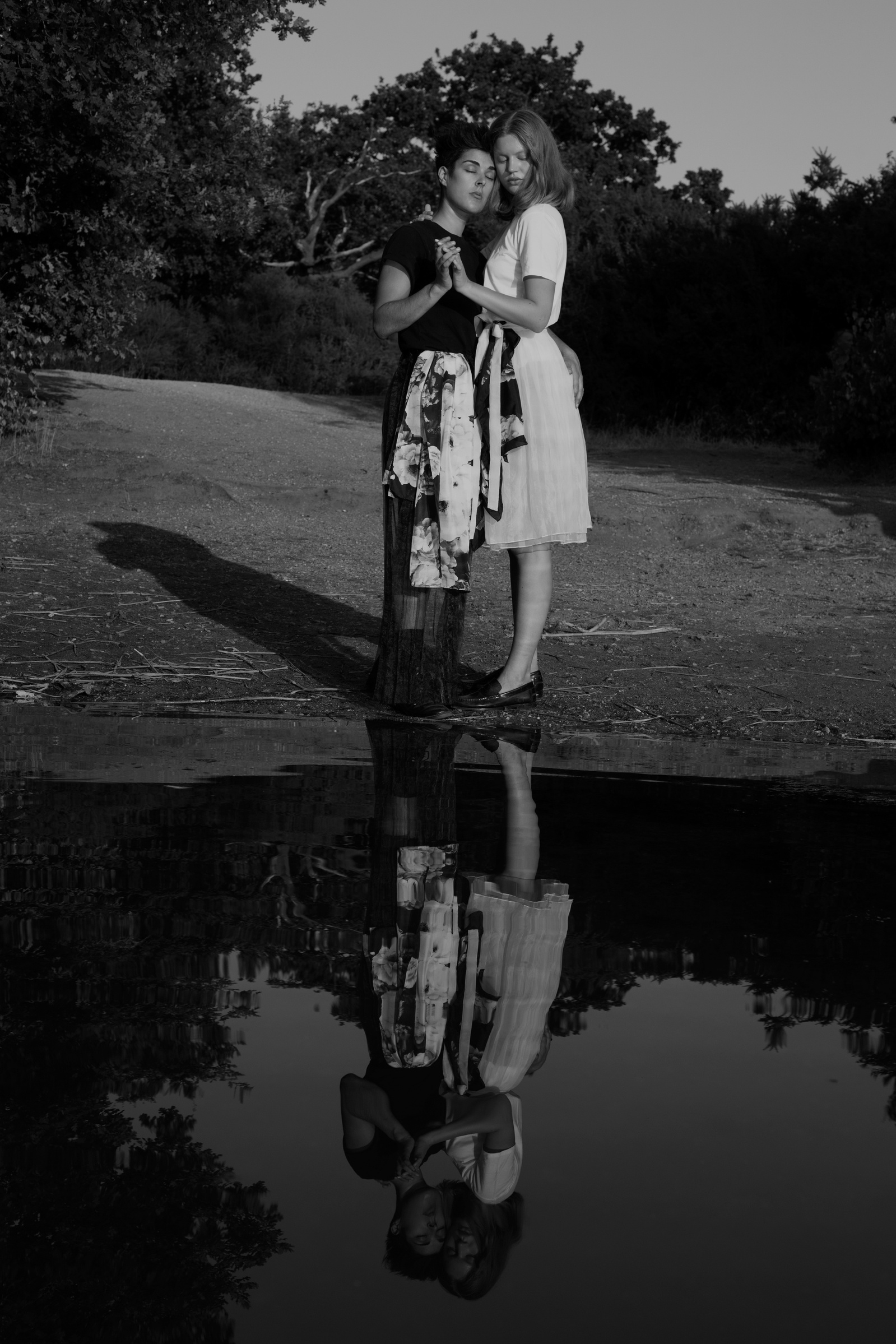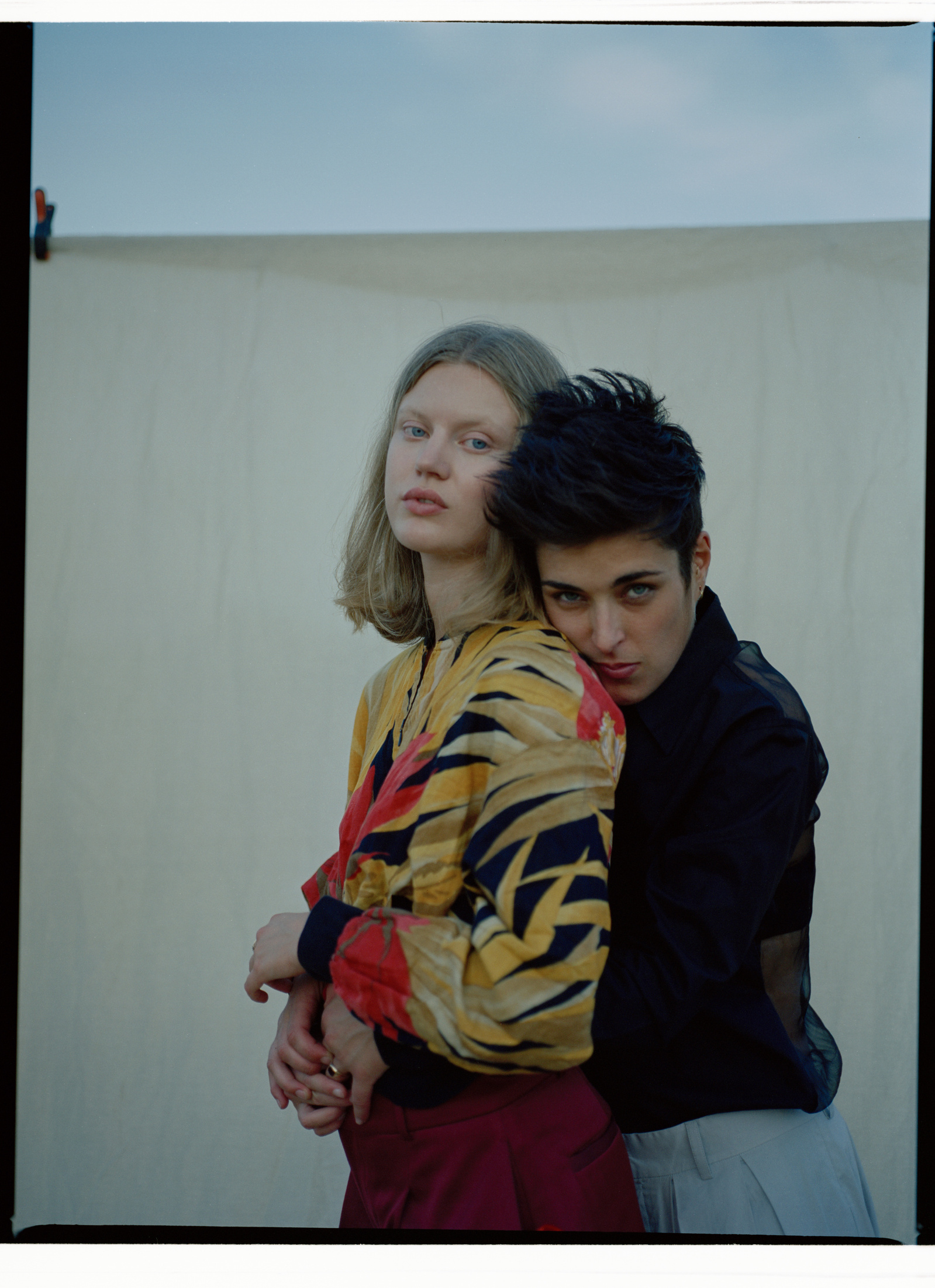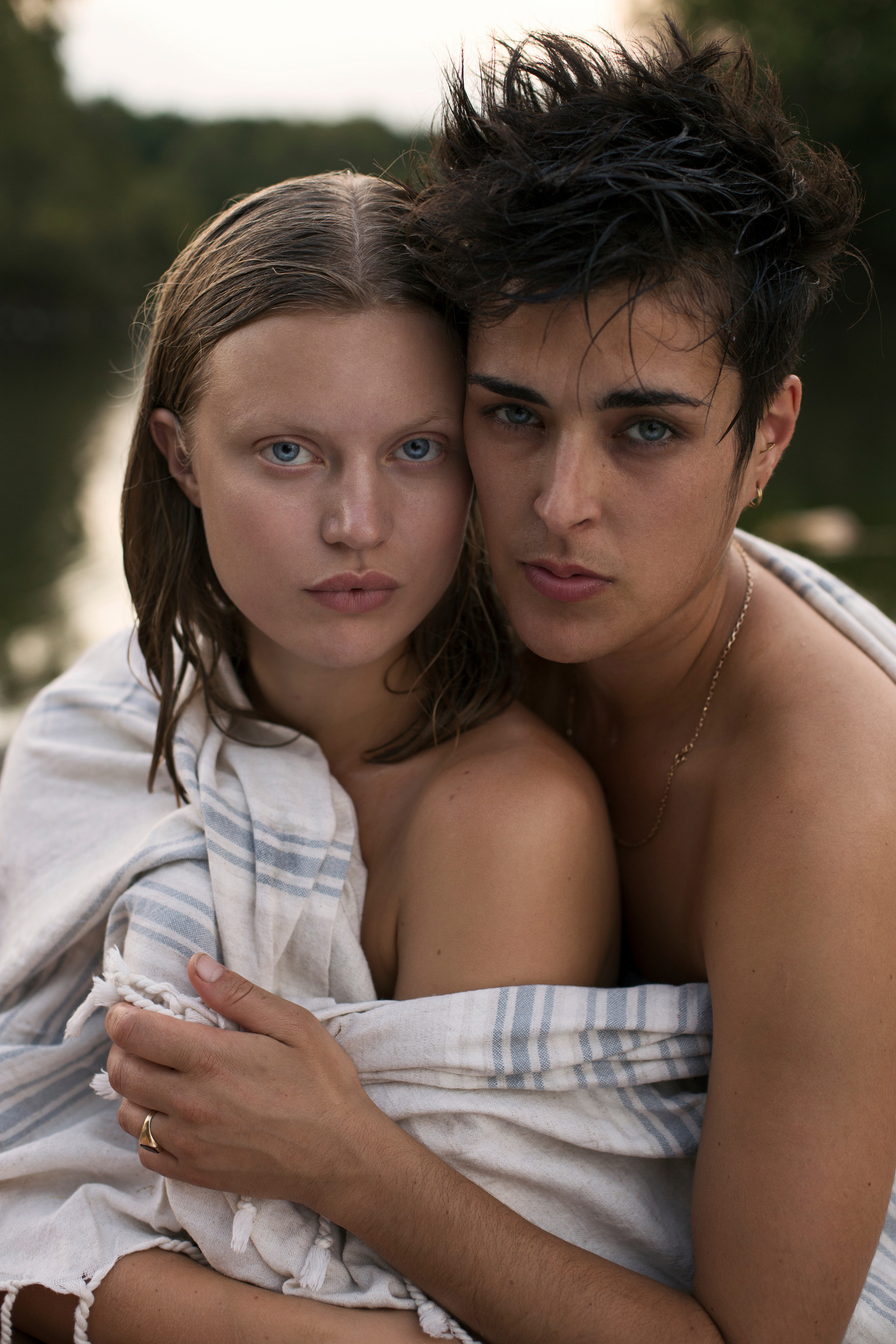 EMILY & ELSA
We need more queer representation and intimacy in media. I met these two at a club in London and was mesmerised by their energy and connection.
July 2018, Art Direction and Photography by Henri T, Styling Prinx Lydia, Make up/Hair Ksavi Joshi, Photo Assistant Re Shehata, Garments by Fashion Crossover London

URINAL RESIDENCY
Urinal residency is a series of performances created and performed by Orion aka Cramps and produced by Kamari Romeo to fight for gender-free toilets in all public buildings.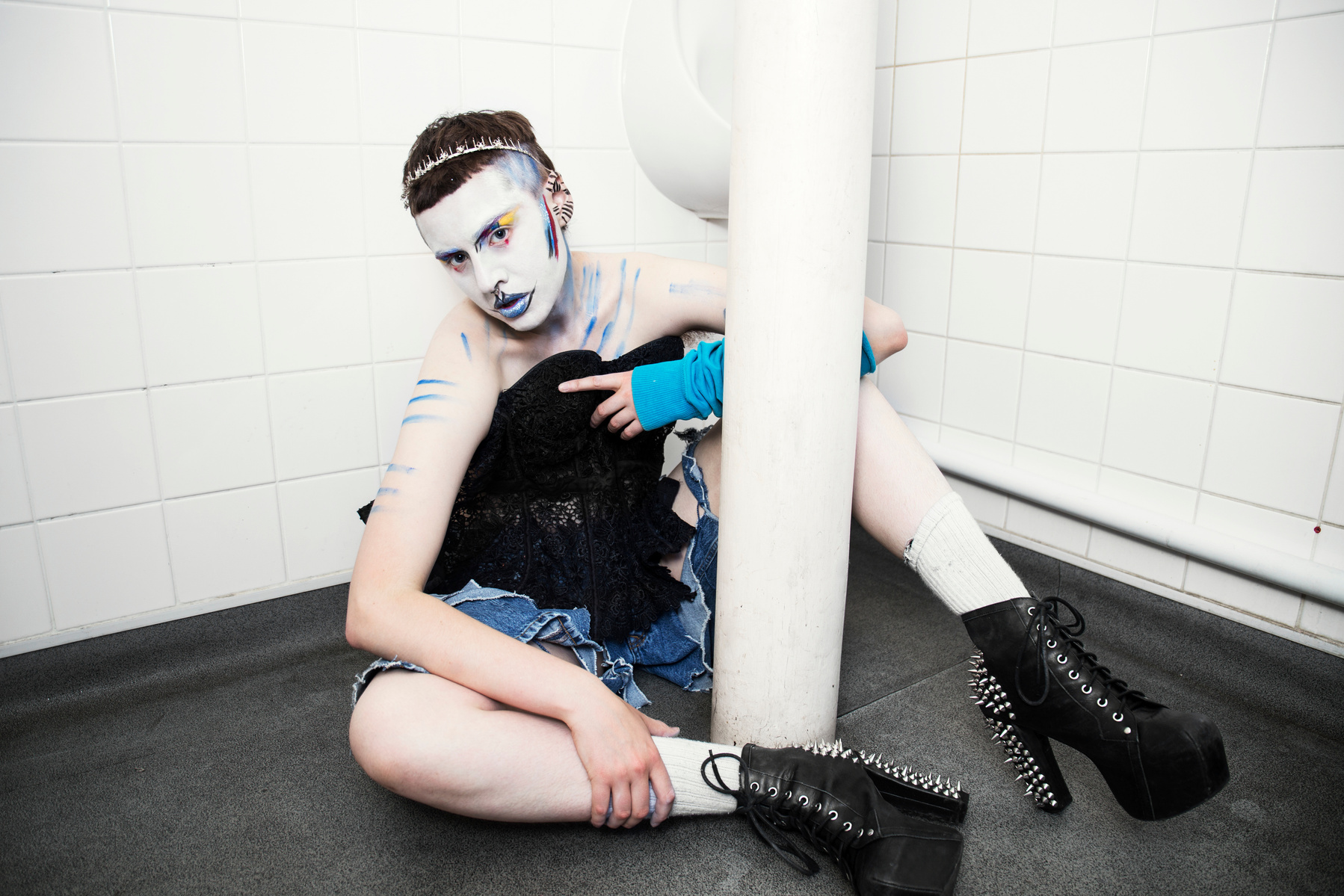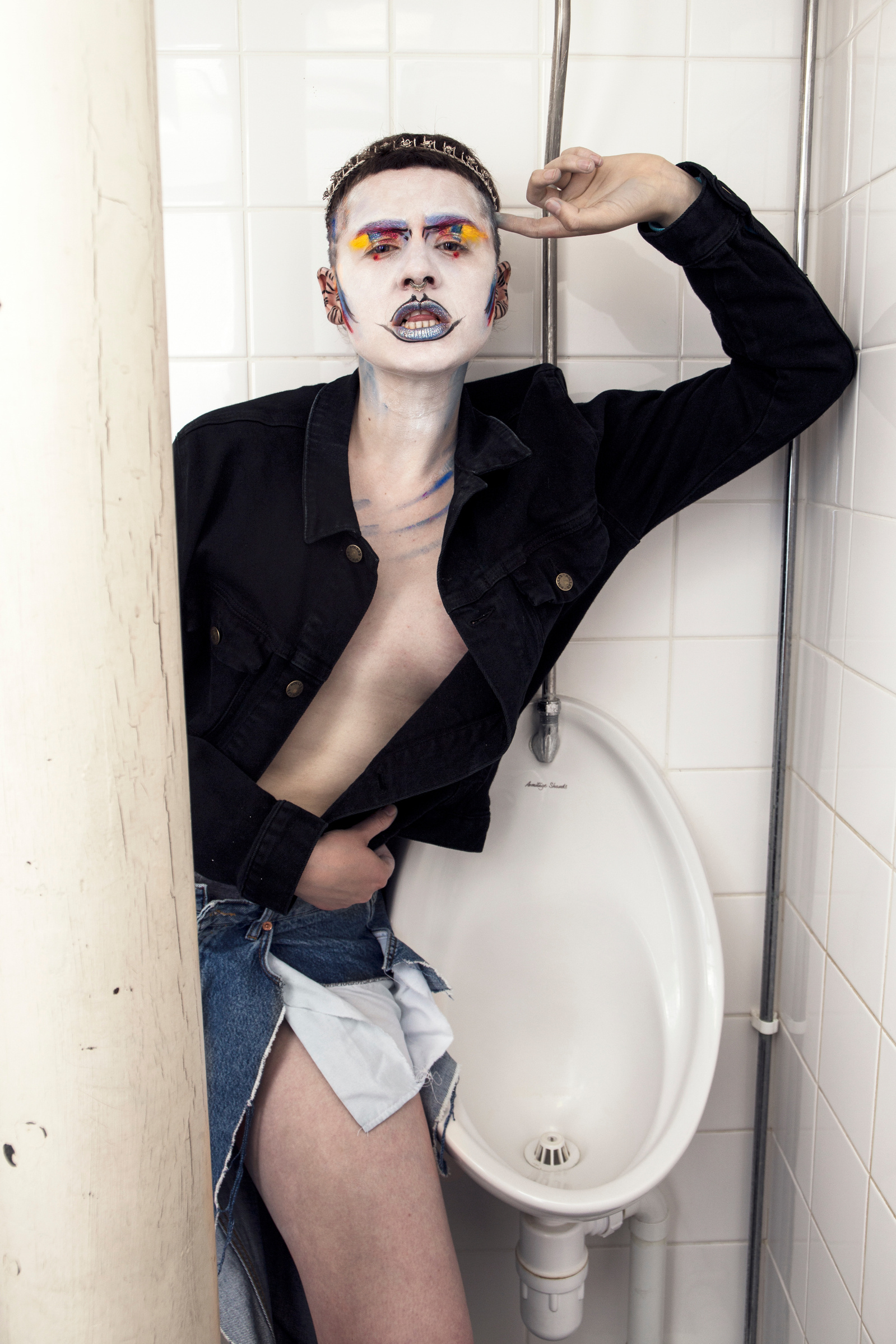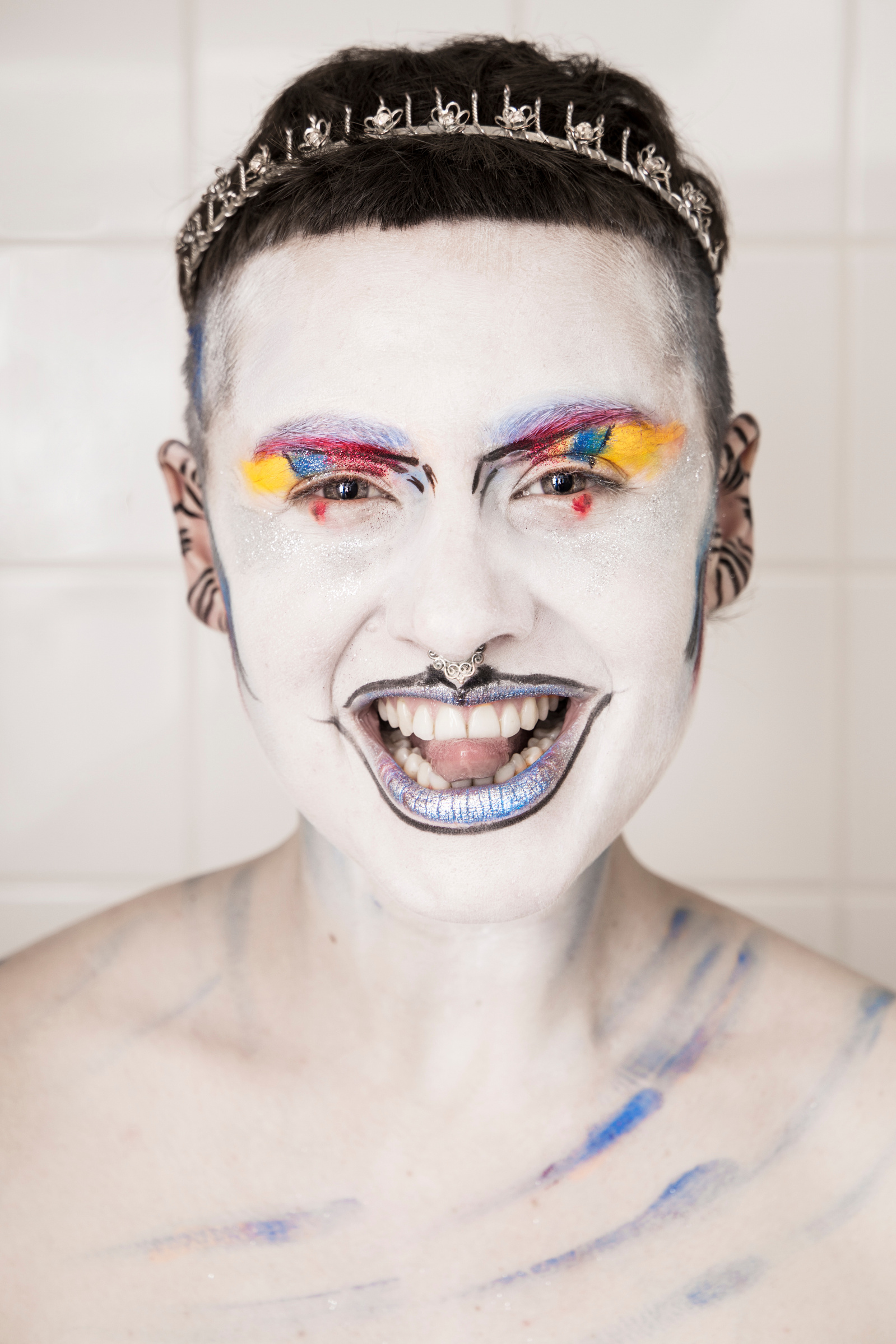 BINDER PRIDE/POWER OF LIBERATION
BINDER PRIDE/POWER OF LIBERATION
I've developed my concept after having a conversation with non-binary trans performance artist Orion aka Creature Cramps. We were talking about chest binders and how essential they are in a non-binary/trans person's wardrobe. They carry so much power as they contribute so much to a person's wellbeing, identity and safety. Yet this is an item which is always hidden. With this series I proudly want to showcase them. They need to be made visible as an item of liberation, of the power we have when we make the decision to be ourselves. They don't need to necessarily hidden as trans doesn't necessarily mean to want to pass as either constructed gender in a binary world. We used a mix of used binders to raise awareness of the very personal and painful stories behind these 'second hand' items, but also of different self-made and designed binders to show the creativity which is needed at times in order to be able to feel comfortable within your own body.
The styling is approached from the perspective of who we become when we step out of our own door. We are warriors, we are majesty, we make ourselves vulnerable, we are sexy, we are proud. We are all individual and therefore is our body.
For the make up it was very important to remove the 'beauty' from the word product. Make up should be an art product. It should be accessible for everybody to express themselves in the way they want to.
June 2018, Art Direction/Photography: Henri T, Model: Orion aka Creature Cramps, Performance Artist and Playwright, Styling and garments (armour in warrior look, trousers in Binder Art Look, binder and dungarees in Majesty Look): Prinx Lydia, Makeup: Ksavi Joshi @ksavijoshi, Photography Assistant and garments (harness in warrior look, bow tie in majesty look): Re Shehata
LOVENESS LEE
A/W 2018 JEWELLERY CAMPAIGN
Art Direction : Astrid Salas, Photography: Henri T, Make up/Hair: Nicki Buglewicz, Styling: Ailis Mara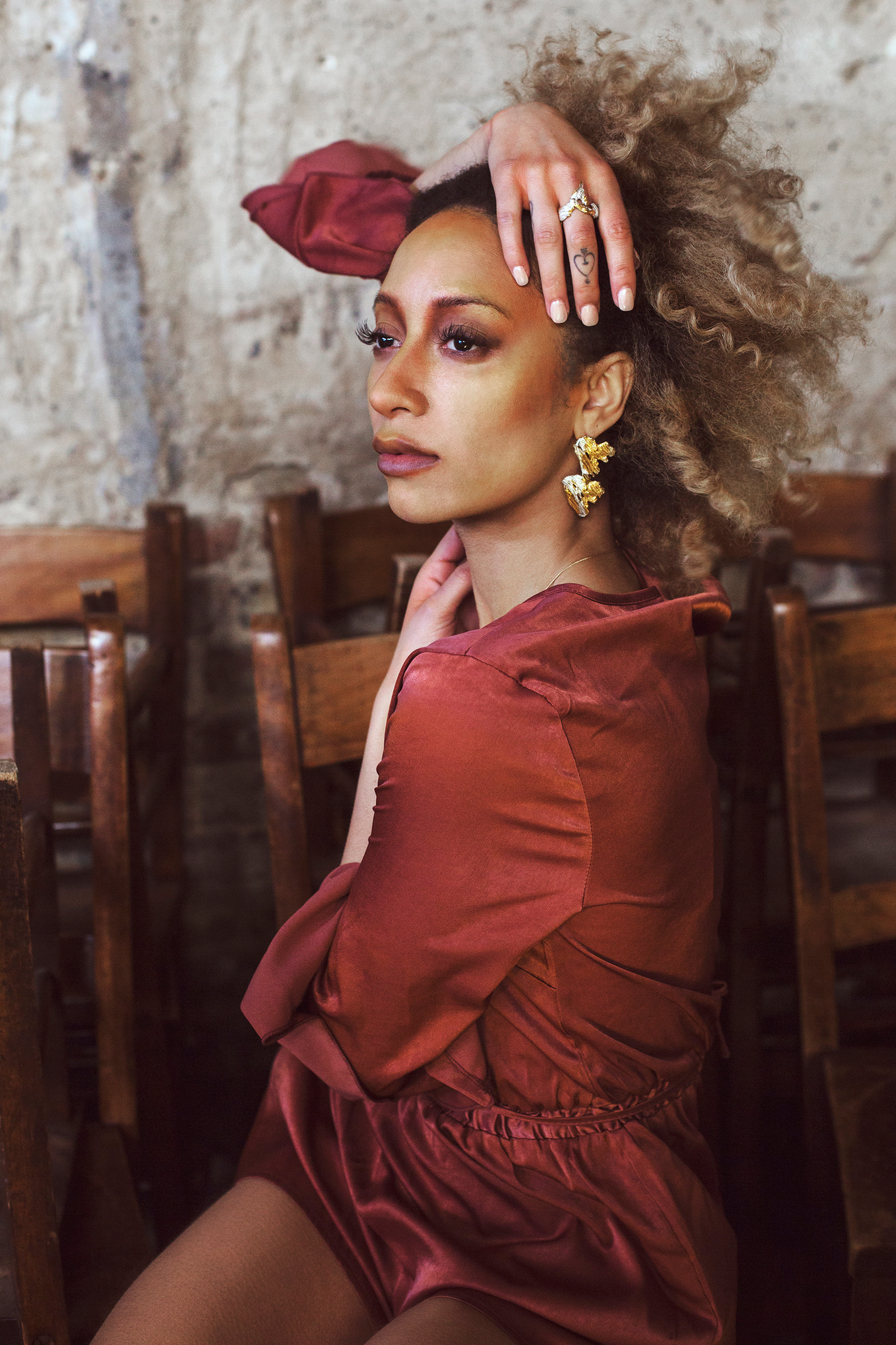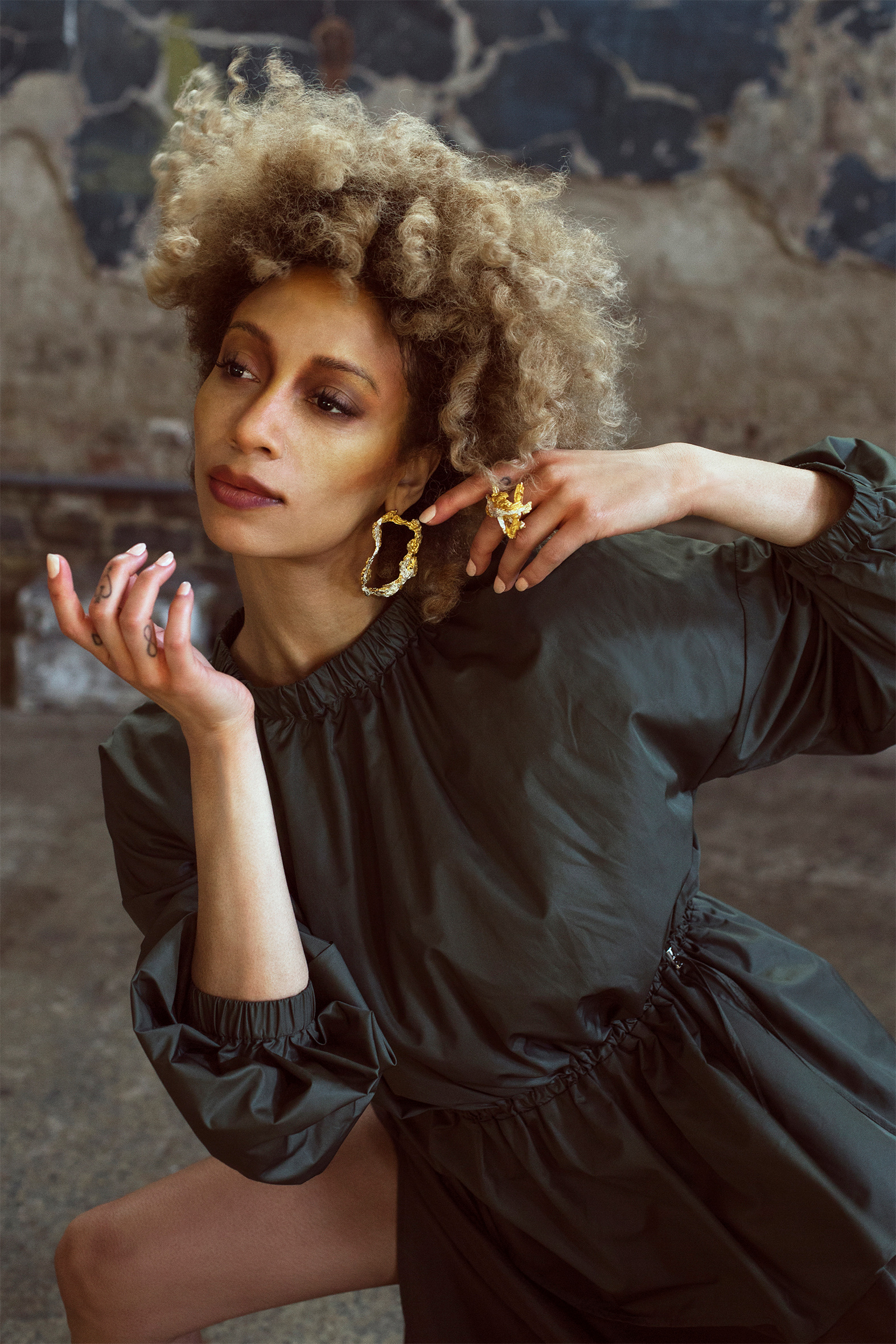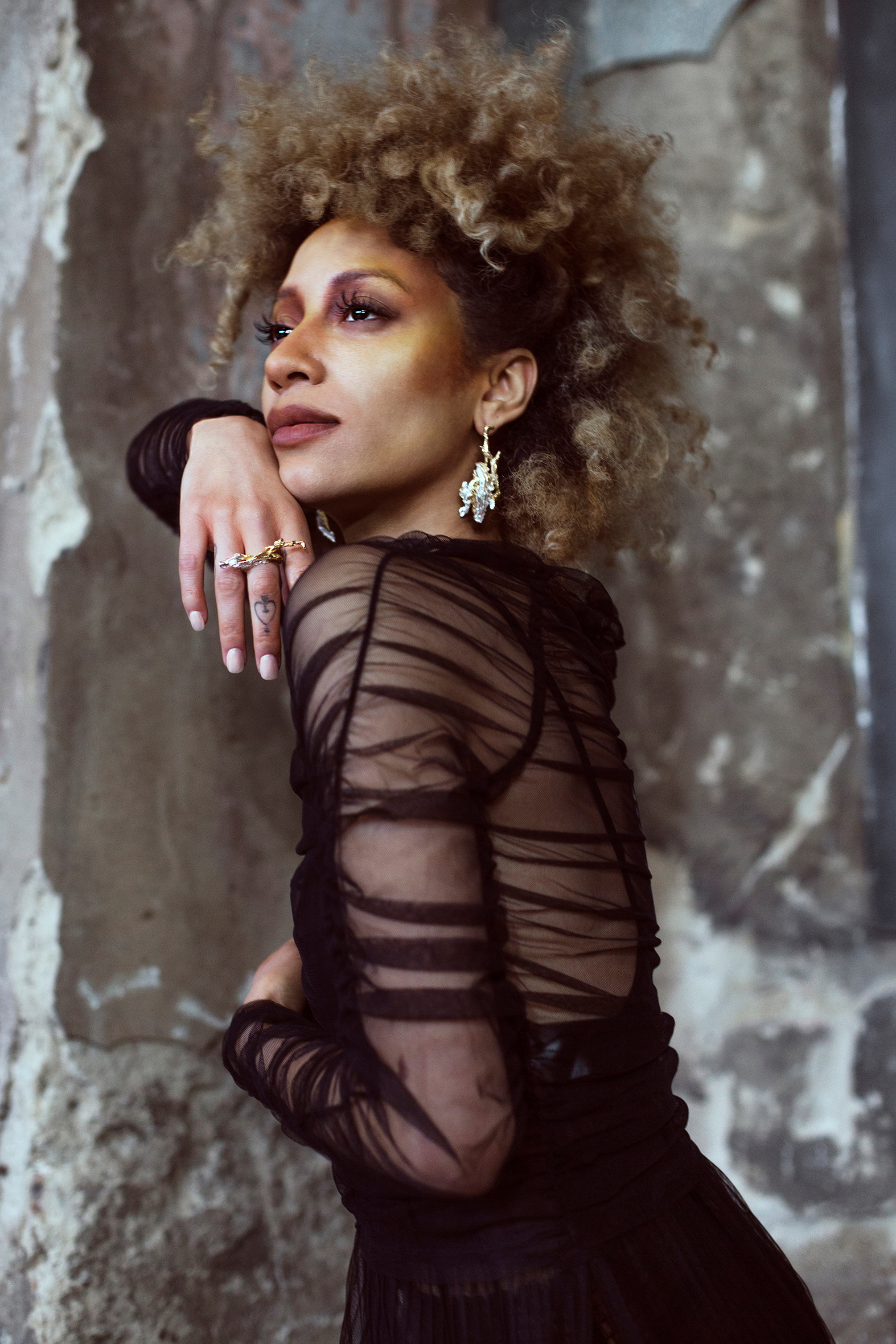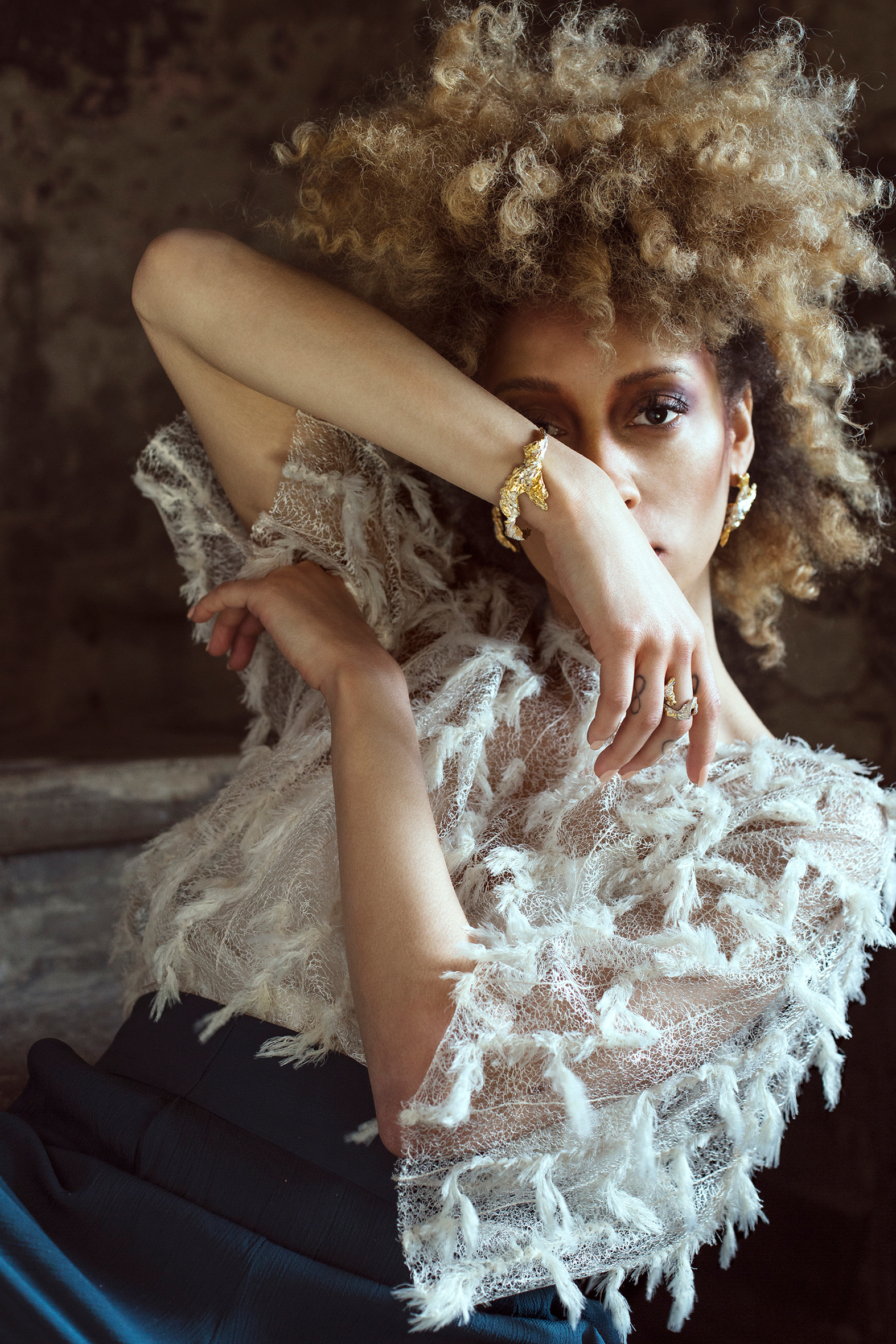 BULL & DAGGER
QUEER ARTISTS CAMPAIGN 2018
featuring Josh Kelley - Model, Tig Land - Theatre Director, Benjamin Butch - Performer, Matthew James Morrison - Actor, Anna Martine Freeman - Model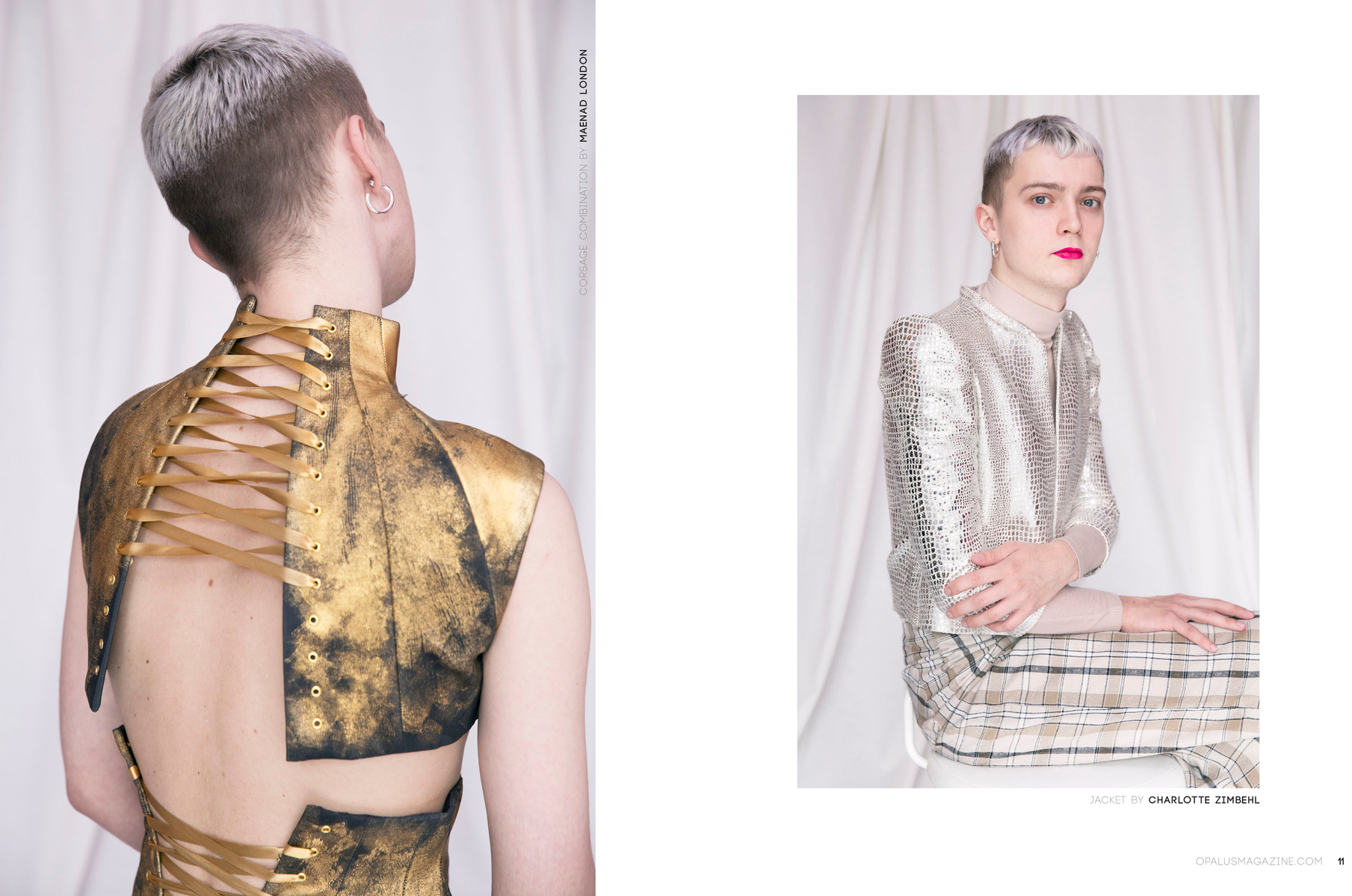 VERY REGAL INDEED
It's an exploration of the ones that usually aren't acknowledged but are a vital part of something. I found Rapolas behind the bar at the Glory in London. I came there to watch a drag show. Being a performer myself and a photographer I'm sometimes amongst the performers but not one of them and I often go unnoticed. I was mesmerised by Rapolas' gentle movements, working quietly and discreetly. I was wondering if they might have something to say but might never step out into the limelight. Here they are on my little stage and they actually don't need to say much. The beauty lies in the unawareness of the own potential, the shyness, the real. March 2018
HERE AND NOW - THIS IS US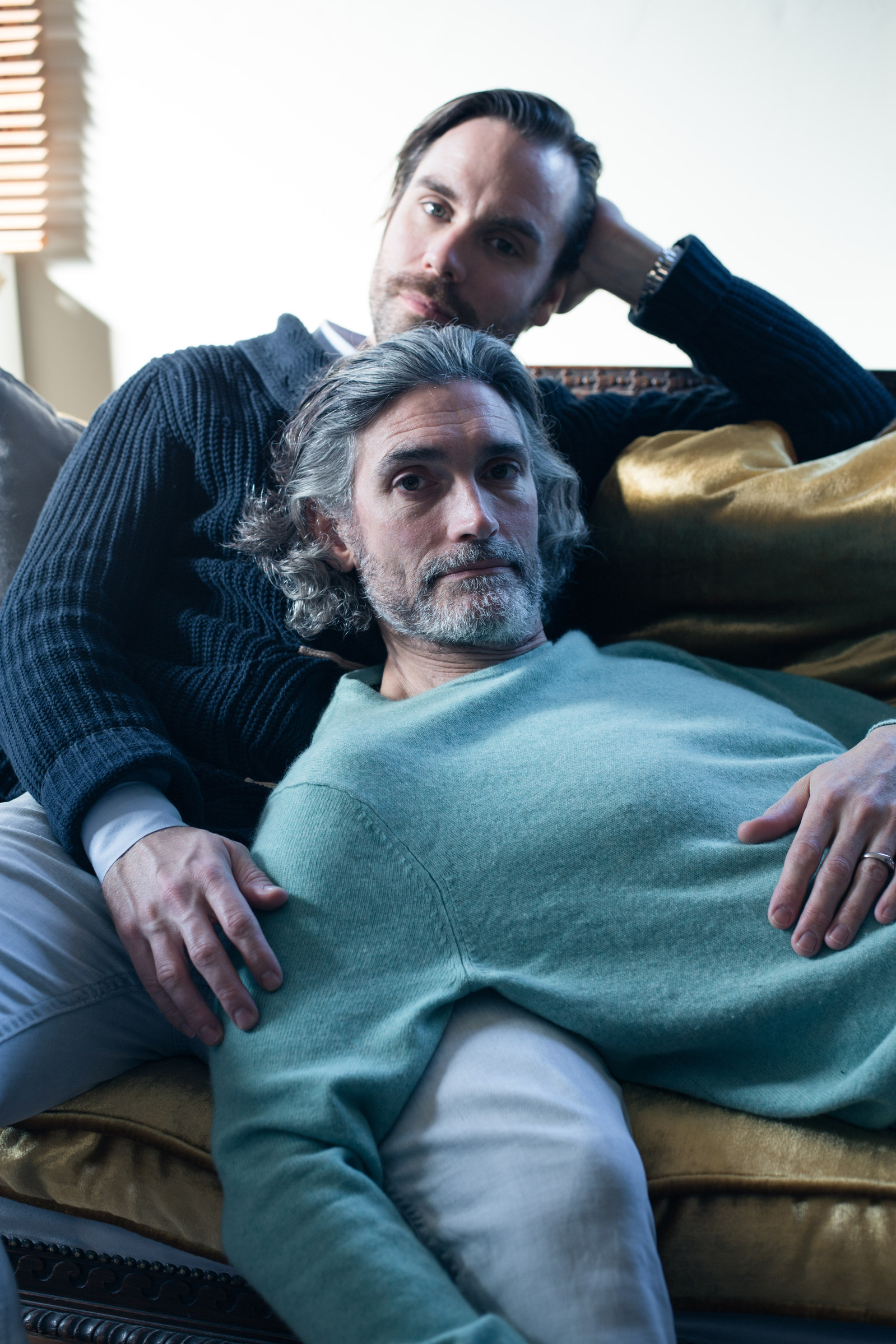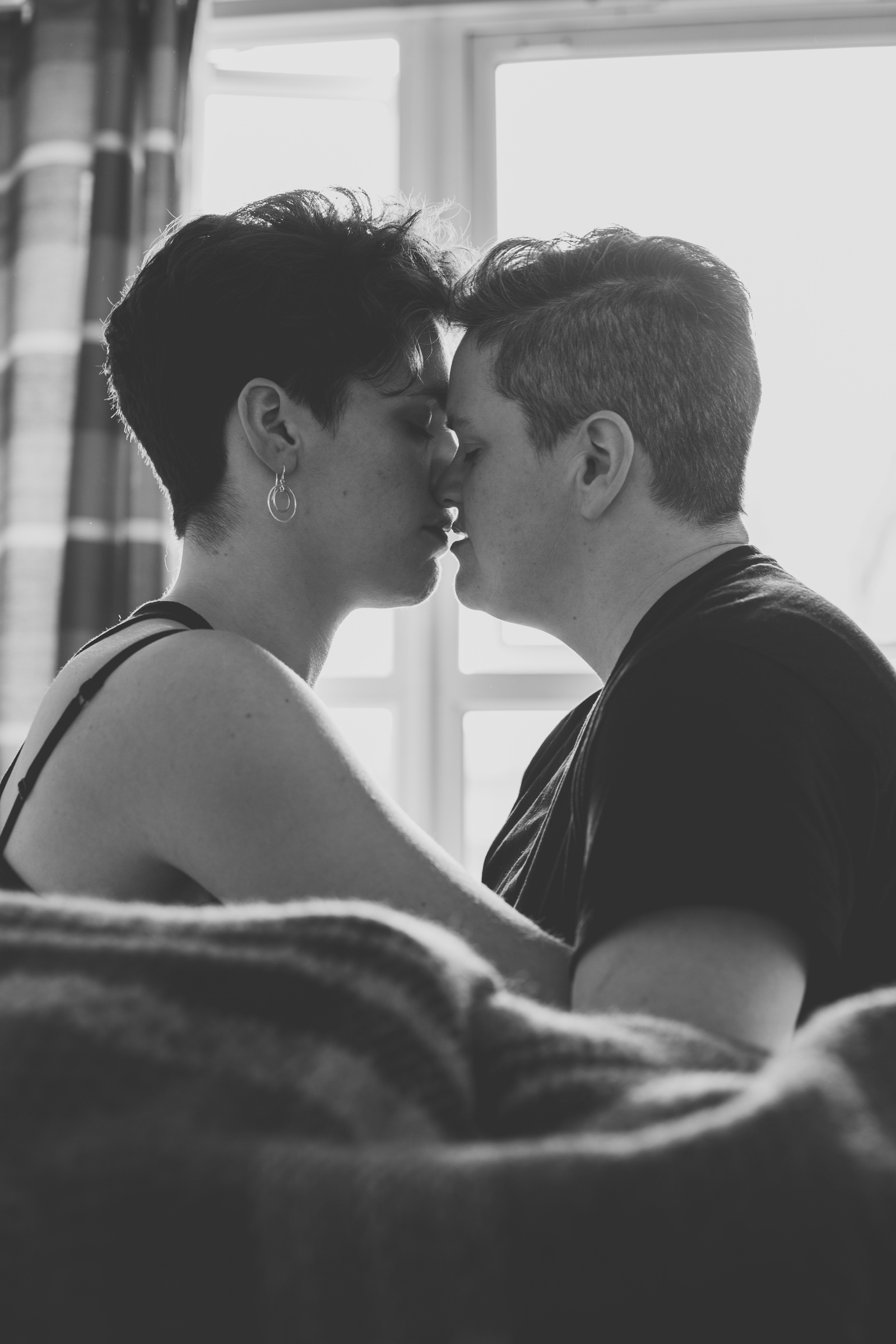 These are images of my friends. I was interested in different forms and shapes of intimacy. This is a series that will continued.
SUGAR DANDY
Be good to yourself, inside and out. Commissioned by Untainted Mag, featuring toxin-free beauty products and lots of delicious things made of sugar alternatives.
December 2017, Art Direction by Benedicte Arora, Make Up by Renata Sangaleti, Styling by Elwira Korus, Model: James Edwards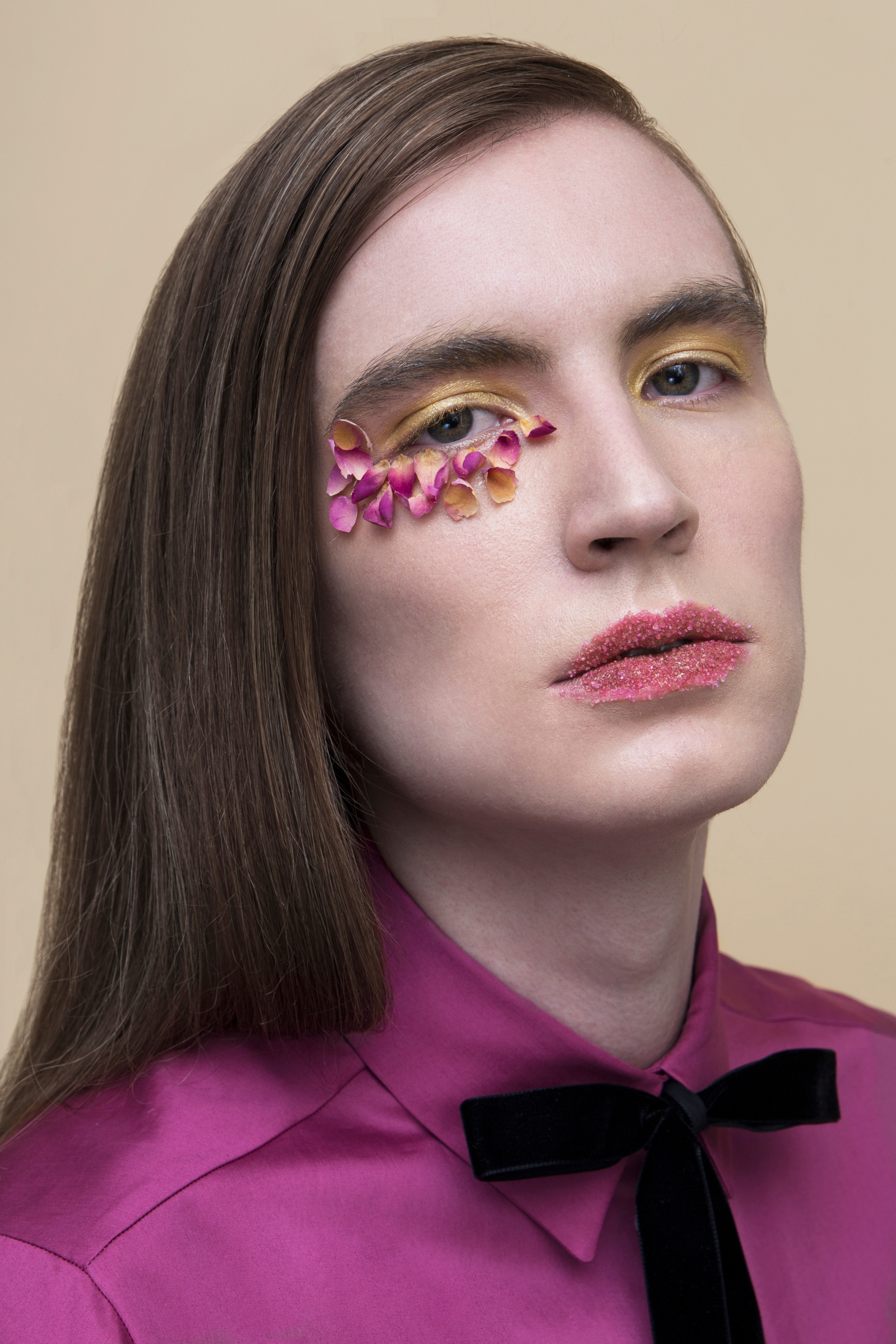 THE ART OF LOOKING
I was responding to a brief here. A brief that had been answered by many in a surrealist way, interpreting the sense of seeing. I approached this thinking about perspective and ways of assessing things. In a world increasingly hostile and fast-paced I think it is an art to be true to yourself, to stand with your values and ideals.
May 2017, Art Direction and Photography: Henri T, Make up/Hair: Agata Porszke, Garments: Ali Shuttleworth, Model: Geron Nord